When all is quiet with the world, I love to slip into my little shabby white oasis…
… to gaze out my candlelit window…
… while laying in my rumply crumply pillowy haven, that wears many shades of white.
Welcome to my mom cave bedroom.
At times, my bedside painter's ladder, showing off a few pretty shades under it's newish coat of white,
… holds a favorite magazine to flip through at my total leisure.
Other times,
the ladder holds a few of my favorite things. Just because.
The camisoles were found in my Mom's closet, the Bible a gift from my Grandmother, and the pearls, from my Mom's jewelry box. A ladder of special memories, honoring two of my favorite gals.
My bedroom belongs to just me, so I created a girlie retreat to the highest degree. My ultra girlie mom cave.
You won't find this bed neat, tidy and symmetrical. This bed is about rumpled crumpled comfy bliss. With waaaay too many pillows with a touch of lace.
Twinkling tea lights play well with a whisper of woodsy rustic, my favorite kind of finish.
An old gate grouped with metal clad siding and an old door creates a headboard with substance! And the works is highlighted with a random board and batten wall treatment to further enhance the whites.
An old woodsy tabletop is my special place for a cup of warmth and a lazy read.
The vintage dresser, wearing a wonderfully natural crackle finish only achieved from many years of love, holds a few of my favorite things to enjoy.

I love the memories my mom's jewelry box offers me every time it passes my eye. The tiny gold snowflakes that dot the top make me smile, for I am a true snow lover.
A  collection of some thrift store finds tie in beautifully to create a vignette that was meant to be. A torn sheet lampshade when illuminated adds a special softness that simply belongs.
 The rusty old headboard is one of my favorite places to hang some of my favorite pictures of my parents.
And when in season, my Mom's wedding gift teapot provides the perfect enhancement for some fresh cut garden flowers!
So what else could I possibly need in my land of whites and brights if I won the mom cave contest? Why, the finishing touches of course!
#1 would be a new fluffy white robe and matching slippers. And then…
#2. I would love a pretty floor lamp right beside the bed!
#3. The perfect girly tall and skinny dressing mirror.
#4. Some lovely photo albums chalk full of my parents old photos.
#5. And perhaps some sparkly frames to highlight a few more of my favorite sepia toned memory maker pictures…
#6. I couldn't forget the fragrances!
#7. And oh my… gormet coffees! With a bodum coffee press! Pure decadence! I've wanted one of those forever.
(All photos from HERE
Now, apparently a mom cave isn't a true mom cave without a place for the girlfriends.
Nothing a pretty little white laptop wouldn't cure. See? You'd all be right there with me.
So until I am able to pick up those fabulous finishing touches…
… my little furry bedside buddy will have to do.
Ahhhh… much better! 
For now.
I've entered my 'bedroom mom cave' over at:
Susan's mom cave contest. Go enter yours!
A couple more days left to win some custom shades!
Valued between $99 – $253!
Click the balloon button or  HERE to enter!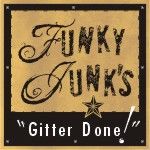 Get that long overdue DIY or non DIY project done by Wed Nov 6 and link up!
(rules HERE)