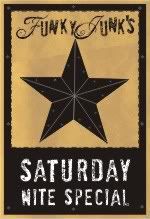 Intro
Welcome to Saturday Nite Special #22!
If you're new here, kick off your shoes and join in! The theme is always a  DIY themed anything goes, so feel free to post your project, past or present that you're proud of so we can clap along with you!
Party starts at Fri night and ends Sunday 11pm, so you have all weekend to join.
I LOVE to highlight inspiring posts during the event on the sidebar, so make sure you check in several times over the weekend. You may be next. 🙂
~ This weekend's DIY Feature ~
SNS #21 highlights
Beautiful new MUCH bigger hallway mirror with hooks, by The Gathering Place. I think the side hook placement on this one makes for one ultra unique piece. Good job on pickin' that colour, hubby! 😉
Adorably rustic clay pot nests from The Bee Zoo. I just love how natural these look. Sweet!
And another lovely nest in a pot variation from Treasures from the Heart. 
I've just decided I want a nest in a pot. Or 3.
One of the most amazing photo spreads ever by Mustard Seed Creations, on new uses for an old loaf pan. What a cool piece to work with!
Molding pieces, spools of thread, and a little themed creativity makes for very unique jewelry holders. Anything Goes Here, what a great idea!
Creative clipboard coverings with a tutorial, by Lemon Tree Creations. They look like works of art, don't they?
And I have to award this last one for best use of spare space. What kiddo wouldn't LOVE to have a chalkboard this big and accessible at their beck and call at any given time? Brilliant move on the molding to create the chalkboard frame. This one is a true winner.
Guys, I'd be on my knees drawing right with ya if I could! Brilliant, This Blessed Nest. 
Goodness… I want one of those too. For ME!
Are you ready for more? Right this way!
Oh. Before you go?
Just curious… are you currently working on anything cool?
Do things always go tickety boo for you? Or do you struggle like me?  Right now I have 101 ideas on the go and my house is ripped apart. Literally.  I'm coming here to forgetaboutit for abit. Can you relate?!?
*weep*
~ Update: Just in…. ~
Thank-you soooo much for those that voted! I'm floored that this little rusty number ranked so high! My  post for this project is HERE.
2nd place was Flea Market Trixie's amazing door headboard. You can check out her post HERE. Congrats Trixie!!! Fabulous project!
Blah blah rules for the SNS linkup:
1. Please link up your intended  post, not your main blog url. (post, then click on title of your post, cut and paste that url)
2. Please put a link in your post that leads back to the party so others can see what's up! (scroll button on sidebar if you wish)
3. I've allowed 100 characters in the link title area, so go ahead and tell us you blog name AND project description. There's room. 🙂
*4. This party is geared for *DIY type projects we can all attempt to make ourselves. Items for sale may be linked up IF your entry is posted on your blog and in tutorial style (unless making the item is self explanatory).
Happy party hopping to all!


New post up Sunday nite!
You'll LOVE the theme this weekend.
I cannot WAIT to see the submissions!