My son was miraculously sick yesterday keeping me at home.
I say miraculous because:
#1. I was suppose to be lettering a rig instead.
#2. I'm super busy and fully booked heavily with work to the end of the week and the book proof is due Thursday.
I had NO idea how I would have gotten it done if it hadn't been for yesterday.
I LOVE my customers! These guys run big corporations and why they even bother to accommodate my ever changing silly little schedule is beyond me. I. JUST. LOVE. THEM.
And my son is going to be home this weekend. YES! He's been at his dad's last weekend and I wrote the entire time. Need to kick back in some theater and see what's up.
And, an extra special big ol' thank-you to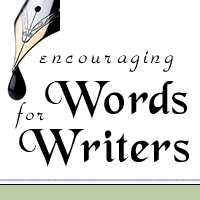 for helping me with a little proof reading to ensure I was on the right track with all things creative. You rock!
Boy, I sure know how to draw out the big guns for major help, do I not? 🙂
I have to admit, it helped that I have designing software, a good computer, plenty of pics to choose from and a little know how on how to throw it all into a big bowl and mix it up. I hope I surpass their expectations. Or at least meet them.
The lecture part
The past week taught me that we truly can do anything we set our mind to. If this is only dream material in your own mind's eye, just know, I felt that way only a short week ago as well. The message I'm attempting to deliver this round?
Just do it.
Want to be in a magazine? Brush up on your photography, create killer staging areas and post them. Better yet, submit them to magazines. Some look for themes, some take beautiful room shots. They need to publish content so it may as well be yours. Just remember to produce photos that a magazine would desire. Forget the fancy fades, desaturations, black and white takes and special effects. Clear clean vibrant shots all the way, with plenty of light. Oh, and remove the yellow haze out of your indoor shots. I do it with every single one in picasa and have tapped into photo shop elements lately as well. Just desaturating is not the answer, you remove too much color. I think we need a post on this topic perhaps…


Want to write a book or ebook? Can you teach something? Start a draft. You'll soon figure out what the effort will require. Wing it and TRY.


Want to earn funds?  You need to offer something to make $. Perhaps it's selling something in your own Etsy store. What about refinishing reclaimed objects? You can sell privately or find a store that will do it for you, like MMS does. What are you waiting for again?!?
It's time to figure out things for yourself so you can flip this little passion of yours into something tangent, IF that's what you desire. This past week taught me this very lesson. Big time.
 Just know, the above comes with a price, and that's one of time and commitment.  If this book deal goes through, I have some major scheduling to figure out. MAJOR. But I WILL do it.
~ ~ ~ ~ ~
It's time to let the chips fall where they may. If it doesn't fly through, I'm now totally motivated to get writing writing writing and submitting submitting submitting in order to earn a living living living at this. I even bought a domain name last night. I'm funkyjunkinteriors.ca!! Now I have to figure out how to build a website. And I will.
After I create a few things first. I miss my dust. 🙂
I shall keep you posted.  Thanks for your continued good wishes and thumbs up. How in the world did I ever get so lucky having all these good folks around me?!?
No idea what I'm nattering about?
All 'book newsworthy posts' to date can be found HERE
What's your next step?  
Tell us so we can encourage you on!
Now go do. We want to see what you're up to. 🙂
Way funny MMS! And very truthful. I'll be finalizing this week too now that I can catch my breath.