1. YUM that a simple wall of wall storage riff raff has inspired me in a new direction. Sometimes all it takes is the smallest things ever to change the course in which you thought you would go.
2. YUM that my desk idea in my downstairs office is finally working! NOW I'm ready to build. GIDDY!
3. YUM that this temporary work table is an idea that is actually working. And a way to enjoy my parent's farm sign at the same time.
4. YUM to realize, this antique ironing board can be productive. Not to mention, I have TWO. Lookit this amazing medly of wonderful wood tones… YUUUUUM!
Can you tell I've been working in my downstairs office lately?
5. This is a double YUM. And no, I don't mean two pics of me! >:)
#1. I figured out how to crop your subject out of a picture. I've wanted to do this forever! YES!! (done in photoshop elements) My late night playing is paying off at least.
#2. I'm going to play a real photographer today. Once my work day is done, I'm scooting off to take a few photos of a friend at an invitation only open house. Just for fun. I want to see the finished environment and this way I can slip in AND be helpful. 🙂 Hmmm… wonder what a photographer wears….

Ok, I'm adding more because they just matter around here. 🙂 

6.  My son looks all brand new today. He tried on about 15 pairs of jeans last night at Walmart and landed two. And he got his new kickin' shoes he wanted. The trying on part appeared to be painful but the payoff… priceless. He is so pumped to look so handsome. 🙂
7. I've been abit out of my element lately (alot actually) so we shopped for vitamins. I ended up with the right help. Hopefully we'll soon feel brand new inside too. 🙂 More on this topic soon. It's quite the amazing little story that's building…
8. I LOVE WALMART. They took back my son's broken shoes with no issues. You rock, Walmart!
What a fun way to post! Thanks Laurie, for enabling me to reflect on a few of my current YUMS.
Join in the party!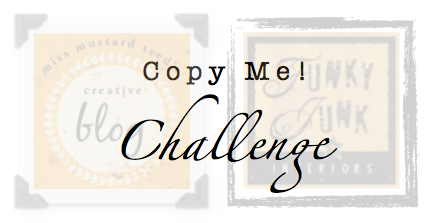 Two more days to link up to the Copy Me Challenge! New entries have been added. FUN!
Got 5 yums you care to share? What's yumming you today?