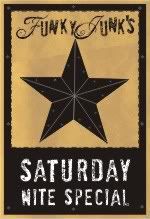 Welcome to Saturday Nite Special #108, the multi themed link party! 
* Home Decor
 * Crafts, / Sewing / Recipes
* Theme of the week
Every Fri 7pm  to Sunday 11 pm Pacific.
Things I can't live without (gift ideas)
iPhone
I can't live without my iPhone. I just can't. The screen is big, bright and beautiful and the apps this thing allows makes surfing soooo easy while on the road. If you EVER have to upgrade your cell, consider one of these.
Digital camera
It's no secret I have somewhat of a love affair with my camera. While it isn't a must by any means to have an SLR, a good camera, whether it be a point and shoot or one of these will make anyone happy. 
And the good news is you can get cheap enough digitals for kids so they can develop their own habit hobby too! 🙂
Tools
I love tools. Like, badly. And I need just about everything replaced. So… yeah. Tools. Absolute must haves?
good screwdriver set
cordless drill set with 2 lithium batteries, something lightweight yet powerful
hammer
palm sander
compound miter saw
air nailer is handy…
jigsaw
And so much more. But this is a great start. 🙂
Pod coffee maker
A KEURIG coffee maker to be exact. But any pod type will do.
Your coffee is always fresh. It's fast. It's EASY! And is perfect if you don't share a coffee pot with anyone. Once you try one of these you will be HOOKED. They make great tea and hot chocolate too. HERE'S a review I did on mine.
And yeah… a gift certificate for a frothy pumpkin spiced lattee from Starbucks is always very very nice too. Not that I'm particular or anything…
Cozy blankets
My Aunt Edna made this fabulous flannel blanket from scraps of my mom's sewing stash. And she did something VERY special to the inside you can read about HERE. Not only will I treasure this sweet blanket forever, it's the warmest one we own!
My swiffer
Take my vacuum cleaner… please. (it's an absolute beater and needs replacing) You can have my broom too. Because THIS thing is the bomb when you have pet hair on hardwood floors. Nothing picks up like this. And if you know of something better, I'm all ears. Do their plug in varieties work well, anyone know?
Food
My Aunt Edna (I LOVE Aunty Edna!!!!) brought this wonderful homemade soup as a thank-you sharing some of my hostas from the yard with her. It was totally unexpected but let me tell you, when someone leaves me homemade food, I'm a changed person. I LOVE the gift of food! A loaf of bread, a jar of soup, tin of cookies, something nice to drink… it's all good!
And let's not forget about the gift of time.
Know a single mom? Any kind of help around the homestead she can't do herself is SOOOO appreciated. Ask me how I know.
How about busy parents? Could you take their kids for an evening?
Maybe you have a special talent you can share to help someone out. (decorating?)
I believe the gift of time is the most valuable gift available. And we all have it in stock to give.
Show us your must haves that would make great gift ideas in this weekend's 3rd themed linkup!


Upcoming themes and dates:
Nov 26 – handmade gifts
Dec 3 – Christmas mantels and stockings
Dec 10 – nature / rustic / burlap inspired Christmas decor
Dec 17 – handmade ornaments
Dec 24 – Christmas Home Tours
Dec 31 – Your Christmas stories
Some related posts you may enjoy:


Master theme linkup list – add yours any time!
SNS Rockstars (you!) on Pinterest
How to link up to a link party
~ SNS blah blah linkup rules ~
 1. DIY home projects only pretty please. Items for sale must be in tutorial form on your blog.
2. Please link back to the party (text or button) within your post. See BUTTONS under main blog header.
3. Only projects new to SNS please. The themed linkup is an exception. Repeats will be deleted.
4. By linking up here, you're cool with me featuring you with no additional permission required. Cuz I wanna make you a star. 🙂
Enter to win HERE.


Join us on Facebook this weekend for party highlights!