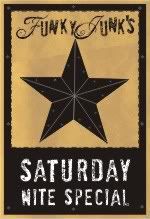 Welcome to Saturday Nite Special #112, the multi themed link party! 
* Home Decor
 * Crafts, / Sewing / Recipes
* Theme of the week
Every Fri 7pm  to Sunday 11 pm Pacific.
This weekend's theme – handmade ornaments
This cute Christmas tree ornament is made out of coiled magazine pages. Love the tones!
This post is truncated for quicker loading. Please click below left for more.
These sweet lollipop ornaments are made out of dollar store modeling clay. Adorable!
You certainly don't have to sell me on a rusty trinket as an ornament! 🙂
I just love this snow globe ornament! It's a little winter wonderland sitting in sugar!
These spool ornaments are a fun way to document what's on your child's wish list!
At Family Fun
Vintage cookie cutters become gorgeous ornaments when embellished with scrap book materials. Aren't they beautiful?
Link up your own handmade ornaments in this weekend's 3rd themed linkup!
Upcoming themes:
full home tours
your Christmas stories
Some related posts you may enjoy:


Master theme linkup list – add yours any time!
SNS Rockstars (you!) on Pinterest
How to link up to a link party
~ SNS blah blah linkup rules ~
 1. DIY home projects only pretty please. Items for sale must be in tutorial form on your blog.
2. Please link back to the party (text or button) within your post. See BUTTONS under main blog header.
3. Only projects new to SNS please. The themed linkup is an exception.
4. By linking up here, you're cool with me featuring you with no additional permission required. Cuz I wanna make you a star. 🙂
Join us on Facebook this weekend for party highlights!