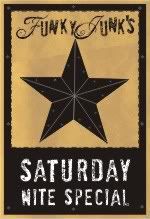 Welcome to Saturday Nite Special #111, the multi themed link party! 
* Home Decor
 * Crafts, / Sewing / Recipes
* Theme of the week
Every Fri 7pm  to Sunday 11 pm Pacific.
This weekend's theme – mantels and stockings
Have you been taking in Jennifer Rizzo's Holiday Homewalk this week? Oh my… here are some of the mantels/stockings from the event… 
This post is truncated to allow for quicker viewing.
To see more, please click below.
Aren't they all so different and beautiful?
Want to see the entire tour? Click above!
I can't wait to see your own mantles and stockings! 
Link them up in this weekend's 3rd themed linkup!
Upcoming themes:
handmade ornaments
full home tours
your Christmas stories
Some related posts you may enjoy:


Master theme linkup list – add yours any time!
SNS Rockstars (you!) on Pinterest
How to link up to a link party
~ SNS blah blah linkup rules ~
 1. DIY home projects only pretty please. Items for sale must be in tutorial form on your blog.
2. Please link back to the party (text or button) within your post. See BUTTONS under main blog header.
3. Only projects new to SNS please. The themed linkup is an exception.
4. By linking up here, you're cool with me featuring you with no additional permission required. Cuz I wanna make you a star. 🙂
Join us on Facebook this weekend for party highlights!