Welcome to Saturday Nite Special #77!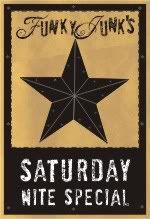 If you're new here, join in! There are three categories to link to. Home Decor as well as Crafts, Sewing, Recipes, plus the 3rd themed link up which stays open indefinitely. Check below for this weekend's theme.

Party starts Fri night and ends Sunday 11pm pacific, so you have all weekend to join!
I'll be featuring SNS highlights during the weekend on FJI Facebook, so join in and see what they're all saying about your stuff. 🙂
this weekend's theme
~ shelving ~
 The following links lead back to their original owners. If one of them is yours and you wish for your link to be removed, please let me know.
Gorgeous window shelving by Hemma pa Landet
Bright warm sunshine bouncing off crisp white dishes… what's not to love?
Bookshelf shelving by Hemma pa Landet
Isn't this a gorgeous display? Shelving certainly doesn't have to be the stand alone type! Grab a bookshelf and make it your own.
 Cool pipe shelf by Dirty Blis Etsy
VERY funky indeed. 🙂
Rustic pallet board shelving by Relic Design
Simple, yet rustically appealing to the DIYer who loves the salvaged wood look. And dead easy to make I'd bet!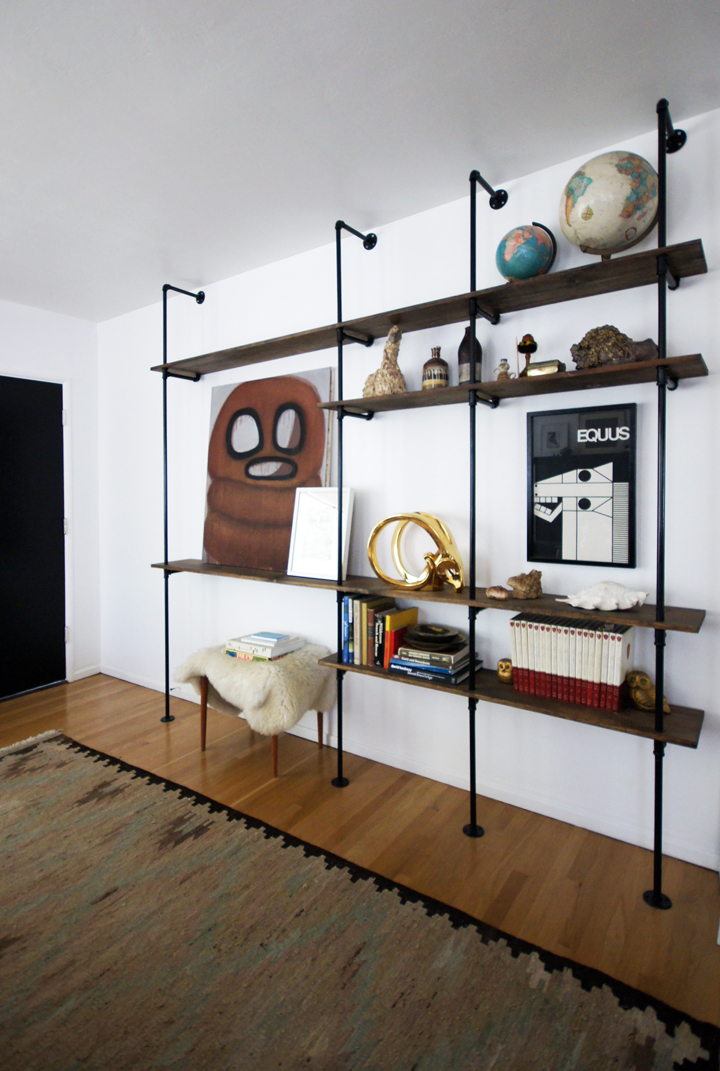 More pipe shelving by The Brick House.
I like how they created an entire wall unit. This is a modern take, however it would be easy to rustic-ize this up a bit too.
Adorable book shelving with complete tutorial at Real Simple.
 Someone was using their thinking cap when they created these! So clever.
And my own take on shelving. This Ikea unit is from the Gorm series.
 Here's a post on how to build this kind of unit from the ground up. 
EASY!
The sky's most certainly the limit when it comes to shelving!
Let's see your own shelving creations in this weekend's 3rd themed linkup!
~ next up ~
 *The BEST of Easter – April 22 
bring on your (up to two)  favorite Easter DIY project and/or recipe links!
(max 2 links per person please)
farm tables – April 29


*a rescheduled event to celebrate the season
Be sure to check the themed linkups master list to add your newest creations anytime. 
They're always open.
List HERE.
~ SNS blah blah linkup rules ~
 Has your link been removed? Please reread the rules and try again! 🙂
1. Please link up your intended post, NOT your blog homepage url. (post, then click the title of your post, then cut and paste that url)

 2. Please put a link in your post (button or text) that leads back to the party so others can see what's up. (see BUTTONS label under main blog header)
 3. This party is geared for DIY type projects we can all attempt to make ourselves. Items for sale may be linked up IF your entry is posted on your blog and in tutorial style.
4. For Home Decor and Crafts, Sewing, Cooking, please link projects up that are new to SNS and/or within 1 month old. Repeat linkups will be removed.
The 3rd weekly themed link may have older posts and not brand new to SNS and will remain open for your new additions at any time. Click HERE for the main list.
If you can't decide which category to enter yours in, please just pick ONE and go with it. It's all good!
 5. By linking up to SNS, you approve to being highlighted on FJI Facebook, added to the themed linkups and for possible future features on Funky Junk Interiors' blog without additional permission required unless your post states otherwise.
 Come on over and see if we're talking about you this weekend. 🙂