Welcome to Funky Junk's 1000 Followers Event
Draw #6!
 Each day until Sat Jan 23 we'll feature a giveaway along with a comment of the day to make things a little more interesting! So check back daily in comments so you don't miss lots of fun banter and tips galore. This IS a party after all. 🙂 
All the draws are open until Sat Jan 30 midnight Pacific time. One entry per draw per person please. You do not have to be a follower or subscriber to enter, however feel free to join if you like what you see. 🙂
So, let's party!
~ Comment of the day ~

Which (non giveaway) post created the greatest reaction?
For the most part,  I sort of think I know the reaction a given post may receive. But then those odd times, the comment numbers go through the roof!
All about Me – A Story of Hope
This one started out meaning to be a simple profile piece and morphed into my life story. (told you I was wordy!) I debated if I had gone abit too far, however, for some reason, I knew I had to do it. And by the reaction I received through both comments and personal emails, I'm so very glad I did. Many are hurting right now, and it appears this little story helped quite a number.
Critiquing Blogsphere – Part 1 and 2
This post opened up the door to allow bloggers from far and wide to express their views on what they liked/disliked about blogs. Shortly after this post aired, dramatic changes were made everywhere you looked. Music was turned off, snow removed, widgets cleaned up. Be sure to dig through the comments. You will learn alot! And the reaction knocked me on the ground. I was banging keys for 2-3 solid days to regulate and having the most fun ever!
Your turn!
Which (non giveaway) post of yours created the most reaction? (comments)
How to check:
dashboard / edit posts / scroll down
Also, down below you'll see a MckLinky. If you'd like to share the link to your most popular post, feel free to link it/them up! I felt the link feature would be easier for visits rather than sending us into a cut/paste frenzy. The link will be open until Jan 30th, the same time the draws end.
But first, how about a little party present? 🙂
Welcome, Trish from the Old Post Road! See the gorgeous illustrations in her blog header above? Yes, she hand painted them. I'm not even kidding.
Here's one from her amazing Etsy Store collection. Trish sells the originals (if not sold out) as well as prints of those originals. They are all so colourful and just make you smile! If you want to stay on top of her latest creations hot off the press, you know whatcha gotta do. 🙂
She also knows her way around DIY land. Her house is decorated beautifully in lovely happy colours. And here's a fab tutorial on how to make that adorable ruffled cushion for a bench.
Trish has a special (one click) post with 2 options to choose for your giveaway should you win! So cross your fingers and hop on over, and don't forget to give her abit of comment love for her generosity. 🙂
How to enter the giveaway
1. Visit Trish's blog HERE to choose your giveaway item if you won.
2. Come back to comments HERE and let us know…
– #1 or #2. (mandatory to win)
– your comment for the question of the day reply if you wish; we'd love to read it!
– include your email if it's not on your blog/don't have a blog (mandatory to win)
3. Make sure you enter each giveaway listed below!
and all our wonderful giveaway sponsors,
Draw #1 – Creations from My Heart
Draw #2 – Jaz Creations
Draw #3 – The Little Green Bean
Draw #4 – Treasures from the Heart
Draw #5 – Living Life Creatively
Draw #6 – The Old Post Road
See you Sat for Draw #7 alongside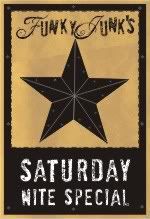 Now link up those Greatest Hits so we too can see what all the hubbub was about! 🙂
Categories: Uncategorized