Greetings friends! My son and I are out enjoying the last stretch of summer this weekend. However, I'm still happy to host SNS. Thanks for coming by and I'll peek in when possible!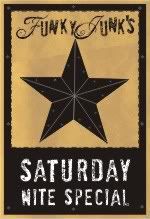 Intro
Welcome to Saturday Nite Special #44!
If you're new here, join in! There are three categories to link to. Home Decor as well as Crafts, Sewing, Recipes, plus the themed link! Check below for this weekend's theme.
Party starts Fri night and ends Sunday 11pm pacific, so you have all weekend to join!
I LOVE to highlight inspiring posts during the event on the sidebar, so make sure you check in several times over the weekend. You may be next. 🙂
~ This weekend's themed link ~

your fav project
Favorite projects have a way of sneaking up on you.
My fav project to date are my old crate stairs HERE.
While you may have not had any clue you were about to create your alltime fav project at the time, when it happens, you know it.
By favorite, I'm referring to it being the project that you'd never want to change over again.
So, what makes a project remain your alltime favorite over the long haul anyway?
I think the fact that it hits more than one passion may be the ultimate deciding factor.
I'm a signmaker by trade, so typography has always been something I've loved anyway. But there's more to it than that with this particular project.
My TRUE passion when creating is ALL THINGS AUTHENTIC.
And while I indeed did paint up these stairs myself, they don't look like I did. They look like authentic cut up old crates. Those that don't know I painted them get fooled every time they walk in. It goes something like this…
"Woa."
"Kinda crazy huh?"
"Uh.. yeah. YOU do this?!?"
"Yeah."
"Uh.. how?"
"I just painted them."
"Painted what?"
"The wood."
"I don't get it."
"I couldn't afford carpet so I painted the original wood on the stairs."
"What?!? These aren't from… old boxes and stuff?!?"
"Nope."
blah blah blah blah blah blah blah blah blah
And I do have a secret to share with you on how to get something to look authentically OLD and a clue is in the above picture. I also have a really exciting artist to feature who is an absolute master in working with old stuff. So because I'm starting to go off on an old rampage, I've switched next weekend's theme to… OLD!
(The original full reveal post on the stairs is HERE.)
So… why do you think your alltime fav project is still your favorite? 
What's the main deciding factor that won you over with it?
If you talk about your linked up project in comments, please include your linkup number so we can grasp your story while viewing it. That would be cool. 🙂
Link up your one fav project in the 3rd themed linkup! One post per person please. We wanna see the ultimate one that stole your heart. 🙂
~ Next weekend's theme ~
old 
Do you have a DIY project made out of authentic old stuff? Or something you refinished to make look old? The older the better this round! Let's see that ancient authentic looking artifact next weekend! I have a doozy lined up to feature!
~ Upcoming themes ~
front doors
tablescapes
floors
lighting
window sill decor
What other themes would you like to see on SNS? Let me know in comments! 
 ~ SNS blah blah linkup rules ~
1. Please link up your intended post, NOT your blog homepage url. (post, then click the title of your post, cut and paste that url)
2. Please put a link in your post that leads back to the party so others can see what's up! (scroll button on sidebar if you wish)
 3. This party is geared for DIY type projects we can all attempt to make ourselves. Items for sale may be linked up IF your entry is posted on your blog and in tutorial style (unless making the item is self explanatory).
5. For Home Decor and Crafts, Sewing, Cooking, please link projects up that are new to SNS and within 1 month old. The 3rd weekly themed link may have older posts and not brand new to SNS.
If you can't decide which category to enter yours in, please just pick ONE and go with it. It's all good!