Welcome to Saturday Nite Special #71, the 'benches' edition!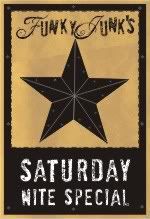 If you're new here, join in! There are three categories to link to. Home Decor as well as Crafts, Sewing, Recipes, plus the 3rd themed link up which stays open indefinitely. Check below for this weekend's theme.

Party starts Fri night and ends Sunday 11pm pacific, so you have all weekend to join!
I LOVE to highlight inspiring posts during the event on the sidebar, so make sure you check in several times over the weekend. You may be next. 🙂
this weekend's theme
~ benches ~
This is my most favorite bench in the whole wide world.
I found this gem two years ago and couldn't bring myself to cough up $200 for it. It was huge, vintage, and had the perfect patina. I wanted it for a coffee table. So I just told myself I ought to try and make one.
Well, I'm not afraid anymore. 🙂 However I just couldn't swing whipping it out this week. Instead, I decided to do a little digging in google to see what I could find for further inspiration. And was I ever pleasantly surprised. 🙂
Ohhh I love this! Not only do I love the style, but that colour is so fun. I'd have this as a coffee table this very instant if I could!

Ahh!! This one is so authentically factory. Isn't it wonderful? Love their photo studio too.
source


Oh you've got to be kidding me! Although this is a mini bench, wouldn't it be fab in life size? My mind's spinning full tilt now…




source for the two benches above
How original are these? I just love the old world vibe they offer.
I just LOVE a good vintage bench design. Although this one looks a tad tipsy, I LOVE the lines.
Oh goodness… now I want my new coffee table bench more than ever! Guess I'd better start scrounging up looking for wood. 🙂
Got a cool bench to show? Link'er up in this weekend's 3rd themed linkup! 
~ next up ~

outdoor elements indoors
Be sure to check the themed linkups master list to add your newest creations anytime. They're always open. List HERE.
 Winner of The Pleated Poppy giveaway is:
Lorie from Vintage Country Girl!
Congrats! I'll have Lindsey email you so you two can hook up!
~ SNS blah blah linkup rules ~
1. Please link up your intended post, NOT your blog homepage url. (post, then click the title of your post, then cut and paste that url) If your post has been deleted, please try again.

 2. Please put a link in your post (button or text) that leads back to the party so others can see what's up. (see BUTTONS label under main blog header)
 3. This party is geared for DIY type projects we can all attempt to make ourselves. Items for sale may be linked up IF your entry is posted on your blog and in tutorial style.
4. For Home Decor and Crafts, Sewing, Cooking, please link projects up that are new to SNS and/or within 1 month old.  This helps keep content fresh.
The 3rd weekly themed link may have older posts and not brand new to SNS and will remain open for your new additions at any time. Click HERE for the main list.
If you can't decide which category to enter yours in, please just pick ONE and go with it. It's all good!