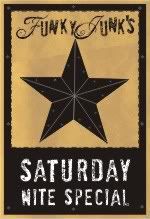 Intro
Welcome to Saturday Nite Special #12!
If you're new here, kick off your shoes and join in! The theme is always a *DIY themed anything goes, so feel free to post your project, past or present that you're proud of so we can clap along with you!
Party starts at Fri night and ends Sunday 11pm, so you have all weekend to join.
I LOVE to highlight inspiring posts, so make sure you check after the party to see if your blog is in lights. I sneak in some features in my sidebar widget during the party too. 🙂
~ ~ ~ ~ ~ ~
About the giveaway
This weekend, it's easier than ever for a chance to win the giveaway. This one is open to all those that comment! No DIY mandatory! So now there's really no excuse to not go for it. 🙂
 On with the show!
I am sooo excited about this giveaway. I've long admired this artwork…
from one of my fav blogs, The Old Post Road!
The artist is Trish, who started painting to fill in time while the kids were in school, eventually turned her love into her profession. I'm glad you were bored, Trish. 🙂
I just can't get enough of her artwork. The vibrant images and colours flat out make me happy. 🙂
She has a full blown Etsy shop chock full of her wonderful works of art so be sure to snoop around. She also does custom work as well.
More on Old Post Road
Trish isn't only known for her wonderful artwork. She's actively involved in our DIY blogging community and is one mean decorator. Check this out.
Isn't this entry amazing?
You may remember this bedroom DIY from the window treatment SNS. Decadent.
Oh. And as if that weren't enough, she can sew chaircovers too. LOVE the ruffle.
a vintage Christmas collection
Trish is really good at finding a ton of inspiration photos on any given topic too so you're missing out if you aren't following her. 🙂
Pick your own giveaway!
And the good news is, Trish is giving away one of her infamous prints for all those that comment today. However, she wants you to pick one of your favorite prints yourself. Whoohoo!!! No DIY entry required for a chance to win, however I sure hope you throw in a DIY for the link party anyway. What would a weekend be without our beloved SNS? 🙂
 How to enter the giveaway:

1. Visit Trish's blog HERE, and choose which item you'd like if you won. Only one click will get you there, so it's fast and easy! No DIY entry required for a chance to win.

2. Come back here to the comments  and…
– let me know your gift choice if you won
– your email if it's not on your profile nor blog
(this way will allow you to enter as many DIY posts as you wish, while keeping entries one per person)
That's it! The winner will be chosen through random.org. The first one chosen that has left the #2 criteria, wins!

Blah blah rules for the SNS linkup:
1. Please link up your intended  post, NOT your blog. (post, then click on title of your post, cut and paste that url)
2. Please put a link in your post that leads back to the party so others can see what's up! (scroll button on sidebar if you wish)
3. I've allowed 75 characters in the link title area, so go ahead and tell us you blog name AND project description. Go ahead. There's room. 🙂
*4. This party is geared for *DIY type projects we can all attempt to make ourselves. Items for sale may be linked up IF your entry is posted on your blog and in tutorial style (unless making the item is self explanatory).
Did your link up disappear? No prob. Please reread the rules and try again.
Thank-you Trish, for hosting this awesome giveaway!
Please make sure to give her lots of bloggy love over yonder for her generosity too.
Good luck and happy inspiration to all!