Whoever invented palettes, do you think they had ANY idea how they would effect junkers like me?!?
Why am I addicted to these things you ask? Four reasons.
free.
aged.
prebuilt.
wood stuff.
And some even stamped up nice like. 🙂 What's NOT to love I say.
So yet again, my recent work took me to this little woodsy oasis. Caught your breath in a good way, didn't it?
Come ON! So beautiful. I could just CRY it moved me so. *sniff*
Grinding my teeth, knowing I had NO room at my place for such artifacts, well… this one was just so unusually tall. I like unusual and tall. And I liked the little squatty one too. (heck, I liked them ALL) After long serious debate (30 seconds), well…
Arg!! Not even enough room in my truck never mind my garage. I have a terminal sickness. Where are all those palette doctors hiding anyway?
So I get it home and a neighbor is curious about what's in the back of my truck. (ya catch that? in my truck cuz there's no room elsewhere!) And then proceeds to ask what I'm using it for. I stuttered something about maybe it becoming a bench and changed the subject quick like. In reality, I had no idea. Man, do I need a BARN.
And then the clouds parted and the sun shone. Figuratively and literally. It finally stopped raining for ONE day so I dragged my beloved palette into the back yard not really knowing what I'd do with it. A bench after all perhaps???
Then I began to play. And figured it out real quick.
This is the compost area behind my character building. Icky where grass meets those 'whatevers.'
Ohhhh ho ho, but now it is cute! The new palette became a boardwalk complete with a rusty old headboard for a gate! My own lakefront-lakeless boardwalk. With a ready made gate. Yeah! See? Always keep the faith, fellow junkers!
While others labor hard over making stuff like this, I just find stuff and make it work. And the price is always right on the money too. 🙂
I would LOVE to show you what else I did, however I cannot. I'm saving the funner stuff for a bigger reveal coming up!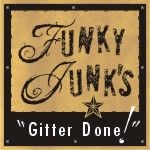 Monday June 14 – read about it HERE
Now my friends, it seems I made a rule about not being able to post your GD stuff before the main event. This is leaving me with a bit of a problem.
Everything I am working on IS inspired by this event. So now I can't post ANY. THING. Hmmm… are you having the same issues?
I think I have a solution.
Save at least one GOOD inspiration for Gitter Done. As for the rest, go ahead and post before hand if you desire, mentioning they are GD inspired if you wish. Then on GD day, simply add a quick before and after shot of it in your new post linking back to your previous post for those wanting to read more on it. Still with me?
Only doing one project this week? Show a teaser like I just did. At least you can post then, ya know?!? What do you think?
Anywho, I have something to say about what GD is doing for me. ALOT. Just alot. Giving myself permission to get stuff done and be able to feed my blog with it is becoming heaven sent! The challenge and deadline is pushing me in the right direction!  
How is it going for you so far?
And, what are palette doctors found under in the phone book? 
Like palette stuff? You may also like this post on my palette TV stand.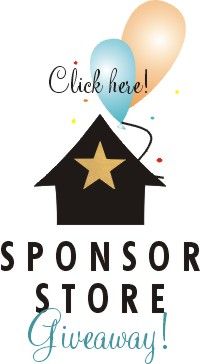 The giveaway event by The Pleated Poppy is still on! Now go win why doncha? 🙂