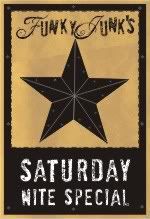 Intro
Welcome to Saturday Nite Special #34!
If you're new here, join in! There are now three categories to link to. Home Decor as well as Crafts, Sewing, Recipes, plus the themed link! Check below for this weekend's theme.
Party starts Fri night and ends Sunday 11pm pacific, so you have all weekend to join!
I LOVE to highlight inspiring posts during the event on the sidebar, so make sure you check in several times over the weekend. You may be next. 🙂
~ This weekend's themed link ~

old crates/boxes
I am CRAZY in love with the rustic look of old crates and boxes.
I just love the simple typography, especially against woodsy natural organic type backgrounds.
Not only are they fun to look at, they can be productive too. This old coffee crate is the perfect height for a funky side table.
This black box is actually a trunk on it's end, sitting upright, which houses my stereo. The small coffee crate beside it hides two small speakers. You have to admit, these are alot more fun to look at than wires, knobs and speakers! Unless you like wires, knobs and speakers of course. Not that there's anything wrong with that…
And those boxes or crates don't have to stand alone. Stacking gives you the ability to pull together different elements in your room.
 And take advantage of their true form. This old coke crate with sections is perfect for storing acrylic paints with all the colours perfectly in sight.
I use two real deal pop crates to store movies under my palette TV stand. Simply apply felt protectors to the bottoms if you have hardwood floors and they work like cool looking drawers.
Wish you had some but can't afford them? Did you know they're quite easy to simulate yourself?
For my old crate stair project, I personally used some vinyl cut decals in reverse to create a painting mask. But any stencil will do as long as you get good adhesion.
 Stain overtop of your painted stencil, and you get…
… old crate stairs. Yes, it's that easy. You can do this application on most any surface!

I use my stash very simply but I KNOW alot of you have done wonderful revamps with yours. I can't wait to see what you've brought to the party in the way of old crates/boxes! Bring it on in the themed link below! I need some new ideas. 🙂
~ Upcoming themed linkups ~
gates
old doors
garden features/art
drawers
rust 
old suitcases
shutters
There! Now you can preplan some projects so you can join in easier! I'll post them in the order you see here.
What other themes would you like to see on SNS? Let me know in comments and I'll add them to the list! 
~ A Winner! ~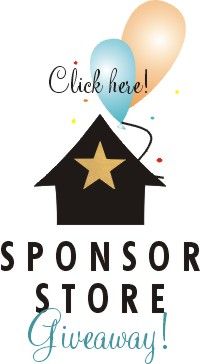 We have a winner for The Pleated Poppy giveaway!


Click HERE or on the giveaway button to see if it's you.:)


Also at the Sponsor Store in the same post is a fun link party  of another kind. 
Go check it out!
 
 ~ SNS blah blah linkup rules ~
1. Please link up your intended post, NOT your blog homepage url. (post, then click the title of your post, cut and paste that url)
2. Please put a link in your post that leads back to the party so others can see what's up! (scroll button on sidebar if you wish)
 3. This party is geared for DIY type projects we can all attempt to make ourselves. Items for sale may be linked up IF your entry is posted on your blog and in tutorial style (unless making the item is self explanatory).
5. For Home Decor and Crafts, Sewing, Cooking, please link projects up that are new to SNS and within 1 month old. The 3rd weekly themed link may have older posts and not brand new to SNS.
If you can't decide which category to enter yours in, please just pick ONE and go with it. It's all good!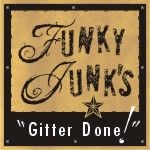 I know what you're doing this weekend. 🙂
See you Monday!