Note: the attached link party is now closed.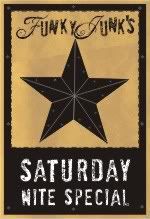 Intro
Welcome to Saturday Nite Special #42!
If you're new here, join in! There are three categories to link to. Home Decor as well as Crafts, Sewing, Recipes, plus the themed link! Check below for this weekend's theme.
Party starts Fri night and ends Sunday 11pm pacific, so you have all weekend to join!
I LOVE to highlight inspiring posts during the event on the sidebar, so make sure you check in several times over the weekend. You may be next. 🙂
~ This weekend's themed link ~

kitchen islands
Gone are the day when kitchen islands have to be boring!
These days, it's permissible to have a kitchen island completely different from your kitchen cabinets. This look allows you to bring in your own personality to your room in a fun eclectic way.
I admit I wasn't completely sold on the different looks at first when designing my kitchen. It wasn't until I spotted a wonderful inspirational layout that I knew I needed to ramp up the kitchen with one VERY cool island.
So, here's my little story on:
How To Customize Your Kitchen Island
1. Take a trial run on the size with a mock up.
Base:
First up, I had an old farm table sitting where the island was to go for quite awhile. I wanted to try the size and positioning out. I'm glad I did. I think that farm table had a different position every single day. Once I knew, I ordered stock cabinets in black and had them angled on the floor as per the above pic.
Topper:
I desired something VERY different. My friend Dan had amazing metal topped desks and I asked him if he could give me a hand in creating a funky metal island topper. He graciously jumped in!
I first created a mock up for the topper out of two pieces of cardboard I could resize on a whim. (see above)  I simply couldn't afford to make a mistake on this one, so I played with this rig up for about two weeks. I was then ready.
2. Create your dream list on your wants.
I gave my cardboard shapes and desire list to Dan and together, we came up with:
Self supporting legs holding up the weight of the topper. (not attached to the cabs) 
Double sided sitting area so it's also a kitchen table.
 Metal corbels and nice beefy ledge to give it the look of more weight and substance.
Black heavy weight steel left in it's natural state, however ground down to bare metal where welding took place.
(My mom always use to ask me when I was planning to paint it. LOL)
Hourglass shape where you sit and radius corners really softened the top, visually reducing the size as well. 
The cab doors below open and two levels of full size sliders (as opposed to shelves) provide MASSIVE storage. Awesome!
3. Is it comfy enough to eat at?
I questioned before I went for this if I even DESIRED to sit at a kitchen island. But the turning point in totally falling in love with a sit at island was, the comfort of the stools. Not all stools are alike. I found my stools a year before the kitchen was even started. Luckily, they were still avail. NO OTHERS sat like these.
Comfortable stool tips:
Backs! Without a doubt, backs.
Foot bars in the right area (your legs should slightly lift off the seat)
Seats deep enough for you to actually fit in.
Shaped seats. You won't even desire cushions!
Cushions help, however mine don't need them.
 4. Make it functional, beautiful, and YOU!

I'm crazy in love with the metal top! And we aren't fussy with it. Wet as well as hot items go directly on it. We even use exacto knives for crafting. This metal topper is geared for an ultra active household and we are giving it a workout! And it looks as good today as it did the first day it was brought in by 3 strong guys and a cool girl. Thanks Dan, Phoenix, Peter, and Bec!
Trying a laminate top sample and not feeling the love.
Metal it is!
Those windows stole cabinet storage but the island made up for it.
Pure love. And very me. 🙂
From time to time I think I want the island base white. And switch out the black parts of the chairs to white. What do you think?
In a perfect world, what would you choose your kitchen island to look like?
The 3rd themed linkup is waiting for your version! Let's see whatcha got!
~ Upcoming themed linkups ~
old chairs
your fav project
front doors
tablescapes
floors
lighting
window sill decor
There! Now you can plan some projects so you can join in easier! I'll post them in the order you see here.
What other themes would you like to see on SNS? Let me know in comments! 
 ~ SNS blah blah linkup rules ~
1. Please link up your intended post, NOT your blog homepage url. (post, then click the title of your post, cut and paste that url)
2. Please put a link in your post that leads back to the party so others can see what's up! (scroll button on sidebar if you wish)
 3. This party is geared for DIY type projects we can all attempt to make ourselves. Items for sale may be linked up IF your entry is posted on your blog and in tutorial style (unless making the item is self explanatory).
5. For Home Decor and Crafts, Sewing, Cooking, please link projects up that are new to SNS and within 1 month old. The 3rd weekly themed link may have older posts and not brand new to SNS.
If you can't decide which category to enter yours in, please just pick ONE and go with it. It's all good!