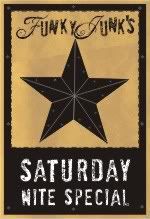 If you're new here, join in! There are three categories to link to. Home Decor as well as Crafts, Sewing, Recipes, plus the 3rd themed link up which stays open indefinitely. Check below for this weekend's theme.

Party starts Fri night and ends Sunday 11pm pacific, so you have all weekend to join!
I LOVE to highlight inspiring posts during the event on the sidebar, so make sure you check in several times over the weekend. You may be next. 🙂
 Edited to add: SNS Highlights are being tried out on FJI Facebook this weekend. Come on down to check them out!
this weekend's theme
~ bringing the outdoors in ~
 Friends, it's been a busy week for me. A crazy work week and then there was  a few late night book prep sessions, so no time to create something new.  So thanks to my new buddy Pinterest, I hope you enjoy these stunning images on bringing the outdoors in.
Nothing speaks outdoor blooms more than fresh cuttings.
Aren't they precious in these vintage jars?
Window screens made to look like old garden gates.
Garden lattice work as wall art.
Your basic white twig chandelier.
Fence pickets for a table runner.
My favorite centerpiece that is currently on my kitchen island.
I'm very much an outdoors type of person, so bringing outdoor elements inside is a reminder of what lies waiting for me behind those walls. Come on spring! 🙂
Link your outdoor element projects in this weekend's 3rd themed linkup!
What's your favorite outdoor element to play with indoors?
~ next up ~

kitchen cabinet ideas is next
Here's the poll list we're working down so you can be ready!
*subject to reschedule as we go along…
Be sure to check the themed linkups master list to add your newest creations anytime. 
They're always open.
List HERE.
Aaaaaand, the winner of a signed copy of Flea Market Style…
 June from I will Craft!
Congrats June! I'll be emailing you for your address. 🙂
And just a very special thank-you for all your awesome brainstorming on the book title! I've submitted quite a few of your ideas, so we'll see where things lead to next with all this. 
I just can't tell you enough how awesome it is to just come online and summon for help in a pinch. This blogland thing? It rocks. 🙂
~ SNS blah blah linkup rules ~
 Has your link been removed? Please reread the rules and try again! 🙂
1. Please link up your intended post, NOT your blog homepage url. (post, then click the title of your post, then cut and paste that url)

 2. Please put a link in your post (button or text) that leads back to the party so others can see what's up. (see BUTTONS label under main blog header)
 3. This party is geared for DIY type projects we can all attempt to make ourselves. Items for sale may be linked up IF your entry is posted on your blog and in tutorial style.
4. For Home Decor and Crafts, Sewing, Cooking, please link projects up that are new to SNS and/or within 1 month old. Repeat linkups will be removed.
The 3rd weekly themed link may have older posts and not brand new to SNS and will remain open for your new additions at any time. Click HERE for the main list.
If you can't decide which category to enter yours in, please just pick ONE and go with it. It's all good!
 New! We're trying SNS weekend highlights on facebook this weekend. Come on over!