Well now, that was quite a Christmas!
Going through two dead trees in one year… beat that! 🙂
 No, wait. How about a shopping trip like no other?  Realizing sticking to simple pleasures ARE in vogue. For me anyway. Huh…
Decorating
The season sure felt like it came early. TOO early. I wasn't ready, which I shared HERE. However, after getting into the swing of things, I realized I felt better about it.
Putting out many mom memory kind of pieces proved to be just the right touch.  It honestly helped to keep me on the right track. 'Don't be sad, be glad!' And I was.
My own full Christmas decor reveal is HERE.
~ Christmas Eve ~
Church Service
Check! This one's a must. We always take in the Christmas Eve service. With the stage lit only with gorgeous trees in bright white lights, it was yet another magical experience that had you riveted on your feet bellowing out the rockish tunes that I favor.
Christmas eve at my mom's
Christmas Eve, we gathered at my mom's empty house. By the time we arrived, everyone was sitting in the kitchen with their lawn chairs in a circle waiting for…
this little number. 🙂 
Our family has never done stockings, but rather plates. So in true mom and dad tradition, I set bright white plates around the base of the tree we brought and we filled them up with nuts, candy and fruit.
I created simple name tags from paper bags and some of my mom's Christmas jewelry. We had tons of food strewn all over the counters just like mom would have done. And guess what? We forgot to feel sad. 🙂
Christmas Day
This shot was taken at midnight, complete with our traditional baking soda snowy footprints.
Come Christmas morn, "Mom! Why did you do that? He isn't real you know."
The footprints will be there whether he's real or not or my son is living at home or not. It isn't just about Santa. It's about believing in things we can't see.
Friends and family
My son and I were not alone on Christmas day. Not by a long shot. 
For lunch, we were invited to an amazing full spread to our close friends' place. Wonderful food, some board game playing and friendly banter had us giggling until dinnertime.
Then we head to my sister's for another feast. And my 'seester' packed us such a large goodie bag I was eating lavish dinners for days! She's such a good 'mom.'  🙂
Downtime
My son then went to his other parent's place for a few days, leaving me to create decorating havoc once again. I took down Christmas early due to the dead tree scenario and crashed and burned my blog office, which I'll share with you next week.  No worries… I fixed it again and made it even better. 🙂 (how cool is that license plate crate?!?)
My son is home now and over the next two days we'll be playing board games and doing things we love to do to finish this year off right!
Presents!
Magical. Not only did my son open and love his gifts, my neighbor was VERY good to me. She made sure this sole parent single mom had something to open. A robe, chocolates, bath set, homemade ornaments, a coffee gift card, dishcloth, notepad… etc etc…  and a whole lotta love.
 Now, how does a sole parent shop with a son that's always with her anyway? And how does he get something for me?
 Easy! We shop together. We show each other a bunch of things we like then go our separate ways. At check out, one goes before the other, requesting that the cashier bag the goods separately. It worked out fabulous and we both got what we wanted. 🙂 
 Tell me these measuring cups and spoons aren't the cutest thing evah! I can READ them without my glasses too…
Generosity from blogland
To my complete and utter surprise, I also had three Christmas angels from blogland come forward. In the form of donations.
One was from non blogger but avid reader.  She read a post that hit her right when she needed it.
One was from an anonymous blogging friend. Her family had saved up all their change for an entire year into a special jar, in which they do every year. Then they donate it to someone they feel can use it, adding a request I do the same for next year. The unbelievable idea also came with a book which I haven't finished yet. Why us? She read my last year's Christmas story of going without and decided then that we'd be the recipients of their jar this Christmas.
Loot from Blogland? Unlike any other.
The 3rd was from a blogging decorator. She read a post that touched her. There were many similarities to our stories and she knew what it was like going without. So she made sure we didn't this year.
Putting the non shiny aspects of my life out there for all to read isn't the easiest thing to do. But I have to say, the amount of emails and gratitude I receive from them far bypasses any difficulty. Helping others WILL come back to you in some form, even in the most unexpected of ways!
Thank-you dear friends. The funds are special and will be spent in such a way where I'll be able to give back to many many MANY of you. Count on it.
Giving comes in many forms.
And I wish to thank all of you in blogland. You don't need to make a donation to make my days special. YOU are there encouraging me every time I post. I wouldn't get a fraction of the amount done if I didn't show and tell it to all to you. 
Know what? I have every right and reason to pout and feel massive loss right now. Losing my mom in March did not come without difficulty. But choosing a good direction FEELS better. And right. So, in my mom's honor, I'm choosing to get up, shake off the sadness, and get motivated in directions I've yet to touch on.
I hope you choose a similar direction. And if you don't have it in you to do this on your own, keep reading here. I'll make sure I help you along your way. That's what this blog is all about.
"Mom, I sure hope you're watching. Because there's no stopping me. Thank-YOU for encouraging me and letting me trash and redecorate your own place every time we came for a visit. I'm going to make you proud. 🙂 And I'm going to help others along the way. When I see you one day soon, I'll tell you all about it just like we use to do.  xo"
Thank-you all from the bottom of my heart for help making 2010 one of the most incredible Christmas seasons to date!
Let's rock 2011 like no other. Are you in?!?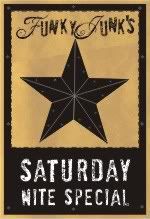 Got your own Christmas 2010 story all put together yet? Share it with us this weekend on SNS' 3rd themed linkup! See ya then. 🙂
Did any one thing make this season special for you? I'd love to hear about it. 🙂