Much to my son's dismay, I stopped decorating for Halloween for awhile now. The biggest reason was the amount of work it took. Secondly, it was just 'too much busy.' Orange and black and all that.
The next few photos you'll see, by Secret Garden Cottage will have you rethinking Halloween decor. The touches are so subtle, that the photos take on a Where's Waldo's Halloween Decor? kind of find and seek game.
I started following Jo's lovely blog awhile back. She was pretty new to blogging at the time but her photos of her home had me clicking the FOLLOW button IMMEDIATELY. But it wasn't just her home that hooked me in, it was her amazing photography. She's got a terrific eye which you will soon see.
I laff when I see superstars in their early days because I'm generally right about them. I can always spot the ones that will excel. Jo is one of them. Jo is living proof that showing only your BEST photos will climb your numbers quickly!
Ok… back on topic here… see if you can't spot the smallest Halloween touches in the next few pictures. Enjoy!
How I love this cloche vignette!

Vintage all the way. Yum!! Don't you love the hydrangea touches?
LOVE the flanking of the old weathered wood components around that old gate!
 Did you also know Jo's old gate was a direct inspiration from  my own old gate?
Aren't the crows the BEST touch here?!?
Oh… those itty bitty pumpkins are the BEST!
Brilliant use of that old window!
Oh my… that road sign is to DIE for!
Jo's post also made it into my Tumblr files. 
It's fairly new and I'll be adding a button to my sidebar soon!
Care to see what continues to inspire this junker? Check it out!
Jo, wonderful photography and such gorgeous vignettes! Even if they do expose the odd bone and spider here and there. 🙂 Thanks for being a loyal follower!
Wonder which follower I'll feature next? Hmmmm…..
Wish to see the rest of this post in it's entirety? Visit The Secret Garden Cottage HERE and be prepared to drool at that kitchen island!
Has Jo also transformed your own take on Halloween decorating? Do you decorate for the big scary day? If so, what's your method of madness?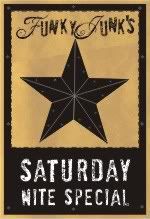 Dunno about you, but I'm ready for SNS tonite after THAT photo montage. The themed linkup is window sill decor and  I even re-junkified  my kitchen window sills for the event. 🙂 See you tonite!