I love this idea. Maggie at The White Farmhouse is hosting a monthly Thank-you for Inspiring Me link party. My first thought was, how on EARTH can I choose just one?!? Thankfully, there will be more, so I can disperse the love around. Whew! The pressure! 🙂
Someone who's been on my mind lately is
Why? Her style is simply impeccable.



She has a wonderful way with junk

. She knows how to make it look GOOD. You're looking at galvanized rust here, however the staging with the florals and flowers just bring this little corner to life in the most beautiful way. Sometimes my own junk creations look abit 'cold'. She's inspired me to pretty it up!
She's not afraid to try new things never done before. This headboard was created out of a settee and closet doors. She simply built the puzzle until it was a pleasing end result and put it to work. I think this headboard is wildly creative and such a head turner!
Her staging efforts leave you desiring to be there. I mean, when I first saw this photo, the condensation on the glasses spun me around, making me feel thirsty. The coconut cookies had me wanting to bake these and I don't even like coconut.
Her sign skills. Signmaking is an art in itself. Being a signmaker for 15 years, you have to know your scale, white space around your graphics so things don't feel too tight, how to mount, what looks good, etc. T's signs in my eyes allows you to appreciate their beauty, breathe around the graphics and simply enjoy the unique way they're mounted. A hit in every aspect.
Her use of her fav colour. I'm not a colour person myself and use it sparingly. However T knows how to use her fav tone without overpowering a room. It's there, it's beautiful and soothing but the room isn't encased in it like a cave. The balance and distribution are perfect. It's a pleasure to view one of decorating world's hottest trends used in such a stylish way!
And then there's her photography skills. Look at any of her blog photos. She only uses the best shots. And those best shots make your work absolutely shine! I know the work that entails. I take up to 100 shots of any one given item and choose only the best. It's my bet she clicks like mad and does much of the same.
In my opinion, Flea Market Trixie has nailed all the components of a great decorator and wonderful blog friend. Her disposition is very sweet and supportive. She continues to show ME the beauty in normal everyday things and how to use colour. I knew she'd be a top runner when I first spotted her in blogland. And I have to admit, I'm generally right, as I was this time. 🙂
Thanks T, for inspiring ME! 🙂
Who inspires you? Jump on over to The White Farmhouse to link up!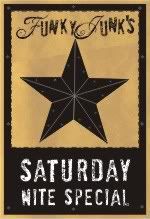 You asked for it so I'm delivering!
Something new is up at SNS each weekend and I'd like your opinion. All can still link up, so see you there!  Bring along a previous 'dresser' post ready to link up if you wish to play on the new feature. 🙂