Greetings all! I just finished visiting all 81 links today amid this busy season, so thanks for your patience!
Here are some fun highlights from SNS #10 to enjoy…
I adore these popsicle stick snowflakes, shown on Someday Crafts! Many more ideas out of sticks shown here too. Ultra creative!
The Old Post Road can't stop decorating, so she says. I'm glad! I LOVE the moss in this platter!
ULTRA creative uses for vintage Christmas tree stands. Aren't these amazing?!? Junkologie, awesome collection!
These are clear cones covered in beads. Gorgeous effect when lit with battery tea lights! Great tutorial by Little Red Hen.
Super clever way to frame many pictures within one frame. Another fab creation by Shanty 2 Chic!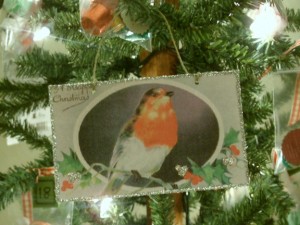 Fab how-to on making antique postcards for your tree, from Organize Your Stuff Now.
The cutest embellished candles I've ever laid eyes on! Check out that snow! It's the Little Things shows you how.
The sweetest homemade gift that ever lived, is a colouring book made by New Nostalgia's daughter! LOVE this idea!
Recaptured Charm comes up with another winner! LOVE this coffee table turned ottoman! Cocoa likes it too. 🙂
The cutest burlap stockings ever, however it was this beaded trim work that had me ooooing and ahhhhing. Thanks, Livin the Simple Life!
Easy bowl topiaries with an awesome tutorial from Mustard Seed Creations!
Check out this unique variation of A Partridge in a Pear Tree. I even love the hooks! Thanks Crafty Sisters!
Truly exquisite reusable gift bags by Decor to Adore. What a great idea!
The coolest cone trees I've ever seen! Thanks Chris, Erin and Jayce!
A BEAUTIFUL hand done sign from a china cabinet topper! Isn't it spectacular?!? By Flea Market Trixie.
Not only are these old sweater stockings adorable and unique, check out the way they are hung! Great idea by Peace Love Sweater.
If you'd like to visit more links, visit HERE to view all 81.
And I think we need a winner for the great pillow giveaway, don't you? Random.org… do your thang…
And the winner is….
#38 – Meleah of..
 The Many Faces of Mom! Congrats, girl!
One of Meleah's DIY entries were these sweet stockings out of a rustic woven fabric, attaching some wooden letters with twine. So cute!
And Meleah's choice of pillow was…
… the very cool funky globe pillow, sponsored by…
Missy at The Little Green Bean!
Thanks again Missy, for your sponsorship! Meleah, Missy will be contacting you for your shipping info. So lucky you gets a beautiful New Year's gift! Whoohoo!!
So as a few of you may have noticed, the busy Christmas season is indeed upon us. I was debating on hosting another SNS this upcoming weekend, but upon further thinking, while visiting with friends the other day, my son complained that I was 'always on the computer'.
Gulp. And you know what? He's right. I need some downtime with my son.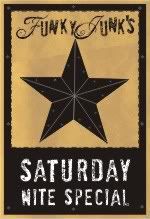 Sat Nite Special #11 will resume the Jan 2nd weekend.
And I'll be posting here and there during the holidays. I couldn't possibly stay away that long!!! 🙂
Categories: Uncategorized