31 Day series is currently in session. Click HERE  to visit.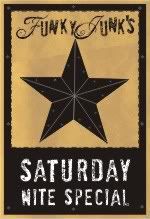 Welcome to Saturday Nite Special #105, the multi themed link party! 
* Home Decor
 * Crafts, / Sewing / Recipes
* Theme of the week
Every Fri 7pm  to Sunday 11 pm Pacific.
~ Halloween ~

Wow… makes you want to go paint a piano doesn't it? The gorgeous banner is also downloadable at this link!
 Avoid the mess and decal your pumpkins. 
Such a simple cute garland!


Cow Country Creations ETSY


Beautiful and simple treat bags from newspaper!
And no one does Halloween like Starshine Chic! 
These cute little Silhouette cut mice really do look like they're scampering about!


Thrifty Decor Chic 


Have you decorated for Halloween?
Link them up in this weekend's 3rd themed linkup!


Next up:
vintage suitcases and voting poll – Nov 4
Click HERE for the master themed linkups list. Add yours anytime!
~ SNS blah blah linkup rules ~
 1. DIY home projects only pretty please. Items for sale must be in tutorial form on your blog.
2. Please link back to the party (text or button) within your post. See BUTTONS under main blog header.
3. Only projects new to SNS please. The themed linkup is an exception. Repeats will be deleted.
4. By linking up here, you're cool with me featuring you with no additional permission required. Cuz I wanna make you a star. 🙂




Join us on Facebook this weekend for party highlights!