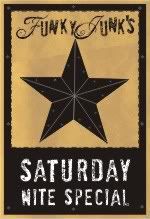 Intro
Welcome to Saturday Nite Special #45!
If you're new here, join in! There are three categories to link to. Home Decor as well as Crafts, Sewing, Recipes, plus the themed link! Check below for this weekend's theme.
Party starts Fri night and ends Sunday 11pm pacific, so you have all weekend to join!
I LOVE to highlight inspiring posts during the event on the sidebar, so make sure you check in several times over the weekend. You may be next. 🙂
~ This weekend's themed link ~

OLD
I've been holding out on all of you. I've been following someone that knows how to work with old stuff like no one's business.
Meet Jim Healy, who posts on Junk Market Style. And he's a beater. A furniture beater that is. He likes beating up old things to make them look even older. And if they aren't old to begin with, he fixes that right up pretty darn quick.
Here's an awesome sample of the magic he creates.
Jim desired a kitchen pantry but much like me, wanted and needed it to look old. But authentic meant alot to him as well. (extra points, Jim!!) So he collected reclaimed lumber and went to work.
Jim designed this kitchen pantry from scratch. Check out that retro profile!
 
So what inspired this piece? Three coke bottle openers found at the flea market. I am totally DIGGING the white/black/red colour scheme. It truly does look like the real deal.
Old refrigerator drawers give this piece even more authenticity. Never thought I'd love a fridge drawer but these I do!
I'm crazy about his description on how he distressed this piece…
"I've never distressed one of my creations as much as this one. It had to have the look of shopping carts smashing into it for the last 75 years.
I don't think I beat it up enough. It only looks like 62 years of distress."
Out of curiosity, I asked Jim which of his pieces was his personal favorite.

"My all-time favorite project is the dining room table I created from copper pipes and fittings. The piece has a soul. Never has anything I've built fallen into place with as little effort as this one.
(me – check out the beat up patina on those chairs! die!!!!)

  
 "My dining room shape dictated a round table and I had a feeling I would find what I needed at one particular flea market. I didn't realize that what I would find was a box full of old components that would evolve into a table. There was a vendor with TONS of copper and steel strewn all over his space. I literally could visualize the completed table by staring into this mass of metal."


  
 "I hadn't planned on building the table myself, let alone from copper, so I had no idea of the quantity of materials required. I sketched out a design on the palm of my hand which not only became my materials take-off but was my "blueprint" to build from.
"Your thoughts and feelings are the blueprints to your life. In my profession, they REALLY are."
 
All of Jim's creations can currently be viewed HERE on Junk Market Style.
 
However, he's building a blog (currently under construction HERE) and I highly recommend to follow this guy so you can keep up with what's shakin' in his workshop. Now if he'd only move that workshop of his next to my workshop, I could borrow his tools and steal his junk help the guy out here and there…

And don't worry. He makes plenty of things you can make too, such as this ultra cool spool table.



And is one mean interior decorator as you can see with this ski lodge headboard.
He also carries a line called [Wreckage], so please contact Jim directly at junkarchitect@yahoo.com if you're interested in checking out what he has for sale.
You can also follow Jim on Facebook HERE.
And as if this post wasn't long enough, I'm going to share my #1 top secret trick on how I get a real authentic old finish. And I don't mean just distressed with sandpaper old. REAL old.
The best way to achieve a true distressed look?
Work on top of original patinas.
All too often we sand off original patinas only to be left with virtually new surfaces again. These stairs had been uncovered for about 2 years before I painted them up.  I let them get stained,  paint splattered, you name it while the house was being renovated.
I then stenciled and stained directly over top the original dirty and paint splattered patina.
This look would have been MUCH more difficult to achieve if I had used brand new wood or had sanded the area down too far. Take advantage of that old patina already there to get the look you desire!
What method do you use to achieve the OLD look? 
What's your fav project you've worked on with something OLD?
Share it in the 3rd themed linkup!


<br /> <a href="http://polldaddy.com/poll/3680136/">Which themed link would you like next?</a><span style="font-size:9px;"><a href="http://polldaddy.com/features-surveys/">survey software</a></span><br />
Voting ends Sun 11pm Pacific, so check back for the most popular choice!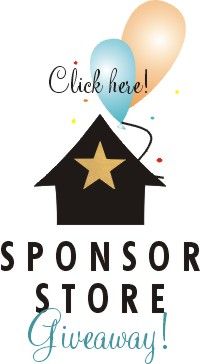 The fabulous 10 winner giveaway event for a Shaklee cleaning product is still on! 
Click HERE to enter, and good luck!
 ~ SNS blah blah linkup rules ~
1. Please link up your intended post, NOT your blog homepage url. (post, then click the title of your post, cut and paste that url)
2. Please put a link in your post that leads back to the party so others can see what's up! (scroll button on sidebar if you wish)
 3. This party is geared for DIY type projects we can all attempt to make ourselves. Items for sale may be linked up IF your entry is posted on your blog and in tutorial style (unless making the item is self explanatory).
5. For Home Decor and Crafts, Sewing, Cooking, please link projects up that are new to SNS and within 1 month old. The 3rd weekly themed link may have older posts and not brand new to SNS.
If you can't decide which category to enter yours in, please just pick ONE and go with it. It's all good!