Hello friends!
My son and I are out and about this weekend, taking me away from the computer for the most part. However, I'm still very happy to host SNS.
I'll be late for the party so ya'll behave now, ya hear? 🙂
Remember.. the Colour Challenge is Monday AM!
And.. Gitter Done is Wed! 
eeek.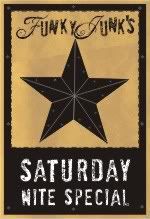 Intro
Welcome to Saturday Nite Special #50!
If you're new here, join in! There are three categories to link to. Home Decor as well as Crafts, Sewing, Recipes, plus the 3rd themed link. Check below for this weekend's theme.
Party starts Fri night and ends Sunday 11pm pacific, so you have all weekend to join!
I LOVE to highlight inspiring posts during the event on the sidebar, so make sure you check in several times over the weekend. You may be next. 🙂
~ This weekend's themed link ~

pillows
 Some think of me as a  pillow-aholic.
I have no idea WHY.

 (ESPRESSO is from The Little Green Bean)
I mean… do you see anything unusual here?
I do. They're all in place in these pictures. Normally they're crushed or on the floor. I've long nicknamed pillows as 'floor throwers'.
Even so, I still LOVE the look of a bazillion pillows! Most of mine are from thrift stores. I even have a few authentic sandbag pillows in the mix. That burlap thing standing up is a $1.50 sandbag. (also see in the first 2 photos too) Even the seat cushion on this chair is 'just a pillow.'
 Now, if I could  'find' authentic grain sacks so I can make pillows like this one by Miss Mustard Seed, my life would indeed be complete. *sob* Come ON Canada, cooperate with me…
 Just a word of caution… google pillows at your own risk.
The kids adored the day the mountain tumbled into the house. And so the Pet Rock craze began.




source


"Now look Frank. I FINALLY got you off the computer to come sit with me. WHY are you suddenly so worked up about answering your email NOW?!?"
 uphaa dot com

Frank didn't listen and went to collect his 3057 emails. But no fear. His 'late night workin' pillow did get used that night. Right along with that right arm looking mighty spiffy while… emailing.

Sofas just aren't made soft enough any more, so Martha came up with the perfect solution.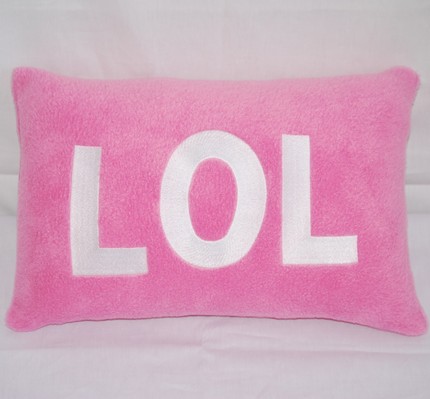 I simply couldn't agree more.
What style of pillow do you favor towards?
Do you sew them?
Find ways to cheat so you don't have to sew? (why ever would I write THAT in there)
 
 Let's see your own pillow creations and favorites in this weekend's 3rd themed linkup!
Next week's theme


~ Window Sill Decor ~
 The Pleated Poppy giveaway winner is officially deemed!
Click HERE to see if you won!
~ SNS blah blah linkup rules ~
1. Please link up your intended post, NOT your blog homepage url. (post, then click the title of your post, cut and paste that url)
2. Please put a link in your post that leads back to the party so others can see what's up! (buttons are in the navigation bar along the top)
 3. This party is geared for DIY type projects we can all attempt to make ourselves. Items for sale may be linked up IF your entry is posted on your blog and in tutorial style.
4. For Home Decor and Crafts, Sewing, Cooking, please link projects up that are new to SNS and within 1 month old. The 3rd weekly themed link may have older posts and not brand new to SNS.
If you can't decide which category to enter yours in, please just pick ONE and go with it. It's all good!