Welcome to Saturday Nite Special #54, the sign edition!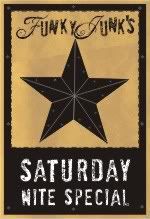 If you're new here, join in! There are three categories to link to. Home Decor as well as Crafts, Sewing, Recipes, plus the 3rd themed link up. Check below for this weekend's theme.

Party starts Fri night and ends Sunday 11pm pacific, so you have all weekend to join!
I LOVE to highlight inspiring posts during the event on the sidebar, so make sure you check in several times over the weekend. You may be next. 🙂
~ This weekend's themed link up ~
signs
I admit, I've made a few signs for my own place.
And sometimes even in non standard sign locations. How fun is it lettering up the top of a desk?!?

 Ahhh… the memories of an online decorating contest. 🙂 Category – catalogue themed copycat

 These little SADY and LADY are authentic cow labels from my parents' farm. I ADORE them. 🙂
And in my bedroom, I have a landscape tie that came all lettered up, fresh out of a palette boneyard. 🙂
And then there's the scrumptious storefront sign I scooped up from the local gas station boneyard. For free. 🙂
And the farm sign that came from my own yard growing up. 🙂
Are mystairs signs or crates?!? I'd say both I suppose.
Signs are not only graphically fun to glance at, some tell a story too!


Do you have a favorite sign in your own home? Why do you love it? And why do you think we're all crazy for old vintage signs these days?

The 3rd themed sign linkup is waiting for your own creative input!
Next weekend – sticks/twigs/branches
Don't have anything? I'm officially challenging you! Grab some twigs and go have some fun so you're ready before next weekend!
~ SNS blah blah linkup rules ~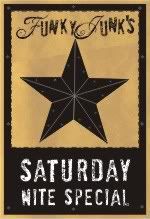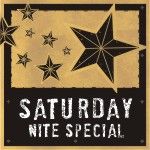 1. Please link up your intended post, NOT your blog homepage url. (post, then click the title of your post, cut and paste that url) If your post has been deleted, please try again.
2. Please put a link in your post (button or text) that leads back to the party so others can see what's up!
 3. This party is geared for DIY type projects we can all attempt to make ourselves. Items for sale may be linked up IF your entry is posted on your blog and in tutorial style.
4. For Home Decor and Crafts, Sewing, Cooking, please link projects up that are new to SNS and within 1 month old.  This helps keep content fresh! The 3rd weekly themed link may have older posts and not brand new to SNS.
If you can't decide which category to enter yours in, please just pick ONE and go with it. It's all good!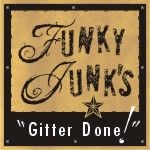 Our Facebook group has been VERY busy with our BAD JUNK purging challenge. I hope they post some of their befores and afters. 🙂
Wed Nov 4! Are you ready?
Go try and win some fabulous custom shades!
Valued between $99 – $253!
Click the balloon button or  HERE to enter!