~ I'm playing over at ~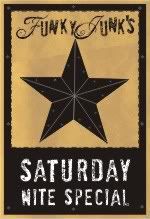 Intro
Welcome to Saturday Nite Special #37!
If you're new here, join in! There are three categories to link to. Home Decor as well as Crafts, Sewing, Recipes, plus the themed link! Check below for this weekend's theme.
Party starts Fri night and ends Sunday 11pm pacific, so you have all weekend to join!
I LOVE to highlight inspiring posts during the event on the sidebar, so make sure you check in several times over the weekend. You may be next. 🙂
~ This weekend's themed link ~

garden features
We all strive for beautiful lush gardens! In a perfect world, all our flowerbeds would be forever blooming, never needing any other elements.
But even so, I always find gardens abit more interesting when there's something other than just plants to draw your eye in.
Thinking along the lines as garden features being outdoor vignettes will help you balance and place. Here, a productive and pretty birdbath adds height and added interest to this area.
An old rusty pot accompanies the vignette for abit more garden bling. Check out the thistle carving at the base of the birdbath. It really is very pretty.
An old headboard such as this can serve as a focal point, without obstructing view. This area has the illusion that someone simply left the headboard in a meadowy field, just because.
And how about a little meandering pathway towards a secret place to sit? Hugging the area from up above is towering honeysuckle that is wound around one of the brick posts. Everything combined creates a cozy little hideaway. 🙂
Peeking in from the front door, this outdoor vignette invites you in to come and stay awhile and enjoy your surroundings. How do you take your coffee? 🙂
This little galvanized and rusty trio adds some fun to a corner area.
The painted rocks are left from the last owner's kiddos and I couldn't bare to part with them. 🙂 The cat one to the upper right is really nice!
And my pets drink out of the milk container. This wasn't planned! So I top it up with fresh water for them. :)This is in spring right after the snowdrops bloomed.
And you've already viewed my junkin' rust in the back 40, but in case you missed the post, you can check it out HERE. Plenty of rusty relics and old wood to inspire even the junkiest junker. 🙂
As you can see, outdoor garden features can be as simple or as elaborate as you desire. The key here is to put in what you love and have fun!
So, go forth and experiment! Plant your favorite treasures along side your plants, and bring some life into your own garden areas!
Link up your own garden features/art in the 3rd themed linkup below. Can't wait to see what you bring this weekend!
~ Upcoming themed linkups ~
drawers
rust
curb appeal
There! Now you can plan some projects so you can join in easier! I'll post them in the order you see here.
What other themes would you like to see on SNS? Let me know in comments!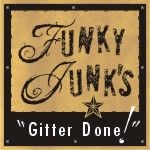 Tuesday July 7!
Next week! See ya then. 🙂 Last event is HERE.
 ~ SNS blah blah linkup rules ~
1. Please link up your intended post, NOT your blog homepage url. (post, then click the title of your post, cut and paste that url)
2. Please put a link in your post that leads back to the party so others can see what's up! (scroll button on sidebar if you wish)
 3. This party is geared for DIY type projects we can all attempt to make ourselves. Items for sale may be linked up IF your entry is posted on your blog and in tutorial style (unless making the item is self explanatory).
5. For Home Decor and Crafts, Sewing, Cooking, please link projects up that are new to SNS and within 1 month old. The 3rd weekly themed link may have older posts and not brand new to SNS.
If you can't decide which category to enter yours in, please just pick ONE and go with it. It's all good!
Happy DIY style gardening!