Welcome to Saturday Nite Special #65, the grain sack edition!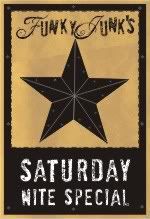 If you're new here, join in! There are three categories to link to. Home Decor as well as Crafts, Sewing, Recipes, plus the 3rd themed link up which stays open indefinitely. Check below for this weekend's theme.

Party starts Fri night and ends Sunday 11pm pacific, so you have all weekend to join!
I LOVE to highlight inspiring posts during the event on the sidebar, so make sure you check in several times over the weekend. You may be next. 🙂
this weekend's theme
~ grain sacks ~
 Back in October, I received some grain sacks from a blog friend, Cathleen from Today Along The Journey.
And I have had the most fun with them! Know what I LOVE about grain sacks the very most? You can use them as is without sewing if desired!
Pillows, pillows, and more pillows!


plain burlap is a sand bag


I just love how eclectic and versatile they are.  And they do a lovely job brightening up a darker sofa too.
Espresso pillow was made by The Little Green Bean. LOVE it!
Not all of us are fortunate to land authentic ones though. So what do you do then to achieve the look?
 Miss Mustard Seed's grain sack bench
Why, fake it of course. Make them yourself. 🙂
Making slipcovers out of dropclothes, grainsack style
And if you need inspiration, Miss Mustard Seed's grain sack styled slipcover creations are stunning.
And follow along this tutorial on painting one yourself.
What's your fav thing to do with grain sacks?
Hope you brought yours along! Link'em up in this weekend's 3rd themed linkup below.
~ next up ~

"What is it?" junk linkup. Choose an item in which you have NO idea on what it's original purpose was, and create! This should be a fun one. 🙂
Be sure to check the themed linkups master list to add your newest creations anytime. They're always open.
List
HERE
.
~ SNS blah blah linkup rules ~
1. Please link up your intended post, NOT your blog homepage url. (post, then click the title of your post, then cut and paste that url) If your post has been deleted, please try again.

 2. Please put a link in your post (button or text) that leads back to the party so others can see what's up. (see BUTTONS label under main blog header)
 3. This party is geared for DIY type projects we can all attempt to make ourselves. Items for sale may be linked up IF your entry is posted on your blog and in tutorial style.
4. For Home Decor and Crafts, Sewing, Cooking, please link projects up that are new to SNS and/or within 1 month old.  This helps keep content fresh.
The 3rd weekly themed link may have older posts and not brand new to SNS and will remain open for your new additions at any time. Click HERE for the main list.
If you can't decide which category to enter yours in, please just pick ONE and go with it. It's all good!