31 Day series is currently in session. Click HERE  to visit.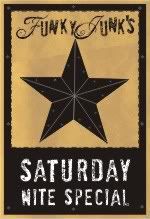 Welcome to Saturday Nite Special #102, the multi themed link party! 
* Home Decor
 * Crafts, / Sewing / Recipes
* Theme of the week
Every Fri 7pm  to Sunday 11 pm Pacific.
~ summer's end garden party ~

In spring I challenged you to create a dream feature in your yard.
And here are a few befores and afters of mine.
before and after
My funny little wheelbarrow birdbath oasis is buried under pretty blooms!
before and after
nasty edging is replaced clean curvy cuts
before and after
The weed farm has vacated the premises! And is now a very lovely place to sit.
before and after
Disastrous side beds were topped up with fresh soil and some fun features added in for good measure.
Did you catch the FULL yard reveal I posted yesterday? 
garden pallet walkway


the day the dirt came
What have you created in your own yard this past summer?
Please share in this weekend's third themed linkup!
Next up:
fall mantels
Bring your fabulous fall mantels over next weekend!
upcoming themes – may not be in this order
Click HERE for the master themed linkups list. Add yours anytime!
~ SNS blah blah linkup rules ~
 1. DIY home projects only pretty please. Items for sale must be in tutorial form on your blog.
2. Please link back to the party (text or button) within your post. See BUTTONS under main blog header.
3. Only projects new to SNS please. The themed linkup is an exception.
4. By linking up here, you're cool with me featuring you with no additional permission required. Cuz I wanna make you a star. 🙂
Join us on Facebook this weekend for party highlights!