Woa. From hot and sunny camping weather bliss to rain and drizzle overnight! What a switch in gears.
I tend to change my agenda according to the weather. So if it's hot and sunny in the Wet Coast, you can bet I run towards the sun in a real hurry! Hence all the camping lately.
But now… rain. Ugh. I didn't expect this. So what will I do now?
Well, there's a reason I went camping. I ran away from alot of undone projects begging me for attention. I'll spare you everything undone, but here are a few outstanding indoor projects that I trip over hourly.
#1. Armoire Agony Project
I never did show you what I ended up doing with this armoire I use to have in my diningroom/kitchen office. For a reason. It's in transition and it's a big M E S S !
#2. Closet On The Floor Project
The thrift store cube van pulled into the driveway next door not long ago. Giddy, I enticed them to my own driveway where they took a large armoire, 2 side dressers, a desk, bench, and other riff raff. Basically what that spelled is, I was left with no storage for my clothes. Most of this stuff now sits down the hallway preparing for a garage sale or thrift drop off. But I'm still stuck because…
I don't have a closet. When I painted it over a year ago, I never did put the hanging apparatus back because I threw it out. I need a closet. I really really REALLY need a closet!
#3. The Circus Desk Project
Oh.. .and of course, there's this ongoing challenge before me. I totally need to finish my desk because every time the cats jump on the planks, they flip off. Quite the little circus production we have going on here.
Proof! Beethoven is sitting on the EDGE of the unattached boards no less. How that laptop isn't on the floor yet is a circus performance in itself.
Project #4. FOR SALE project
Project #3 led me to this luxurious patio holding ground. How do you take your coffee paintbrush?
It's full of great furniture with GREAT potential but no where to put it. So my plans? Decorate it up with Funky Junk flair and sell it. Yes, I'm going to start selling my creations! So if you're local and desire a FJI original, it's on it's way! Watch the blog and Facebook for it.
Trust me. I could go on and on but these are actually in the way of leading a normal life, so they'll be among the first I attack.
But, I  need help.
Which project would you like to see completed first?
Plus… I'm counting on…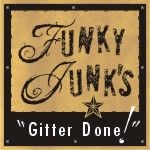 GD4 to the rescue! 
Wed Sept 4 is the next edition. Are you climbing on board this round? Come ON. Pick an overdue project, any overdue project (does not have to be DIY related) and get it DONE. Save the reveal for this event so you can blow us away.
You can do it!! Yes you can so stop arguing with yourself and… gitter done. 🙂
And in other news: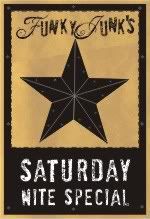 Friday's themed link is OLD.
Prepare to link up that old relic you worked with OR the revamped new to old project.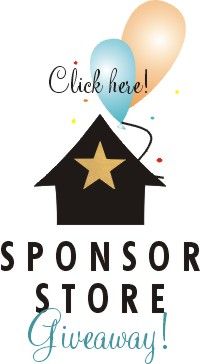 The amazing 10 winner Shaklee review/giveaway event is still on so don't miss out! 
Click the button or HERE to enter.
So, help a procrastinator out. 
Which project above would you like to see completed in time for GD4?
Does the weather change your direction as well?