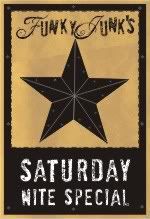 Intro
Welcome to Saturday Nite Special #33!
If you're new here, join in! There are now three categories to link to. Home Decor as well as Crafts, Sewing, Recipes, plus the themed link! Check below for this weekend's theme.
Party starts Fri night and ends Sunday 11pm pacific, so you have all weekend to join!
I LOVE to highlight inspiring posts during the event on the sidebar, so make sure you check in several times over the weekend. You may be next. 🙂
~ This weekend's themed link ~

old windows
I've loved old windows for a bazillion years. And I think it's because of their versatility to become anything we wish. They are compact, can be mounted easily, and changed out to match any decor. Their rustic woodsy lines get me every time. 🙂
This is an old window I staged for a friend at Christmas. It was a neat way to mount a wreath so you didn't have to damage any walls. Great for those that love to change things up frequently!
Here's an oldy from my archives. I called this one the Funky Chicken display. I just liked how the glassless frame gave some height and interest to the fireplace.
The Back Porch in Harrison Hot Springs, BC Canada
And how cool are these old window greenhouses?!? What a fabulously productive way to utilize these old gems. I'll take three like the little white one, please. 🙂
And then there's my character building.

The windows were first mounted to the greenhouse framework, then old fencing wood was installed around the windows. It was so easy to do! And so very much fun! I remember working on this when I couldn't afford camping last year. And I ended up having one of the coolest summers ever, creating this.
She is sooo cute when the flowers are in bloom!
Oh oh! I have to show you this one too.
Isn't this the sweetest dreamiest canopy?!? Adorable idea. The sheers really make this one extra heavenly.
Inspired? Me too! I sure hope you brought your old windows along because the themed link is below!
~ Upcoming themed linkups ~
old crates/boxes
gates
old doors
garden features/art
drawers
There! Now you can preplan some projects so you can join in easier! I'll post them in the order you see here.
What other themes would you like to see on SNS? Let me know in comments! 
~ A Giveaway! ~
 Please welcome FJI's newest sponsor, The Pleated Poppy! 
Come on over for the celebration at the brand new
 
Sponsor Store 
for a Pleated Poppy giveaway on right NOW!
(giveaway event ends 1 week from today, so don't delay!)


Lindsey, thanks for sponsoring a chance to win a pretty gift!
 ~ SNS blah blah linkup rules ~
1. Please link up your intended post, NOT your blog homepage url. (post, then click the title of your post, cut and paste that url)
2. Please put a link in your post that leads back to the party so others can see what's up! (scroll button on sidebar if you wish)
 3. This party is geared for DIY type projects we can all attempt to make ourselves. Items for sale may be linked up IF your entry is posted on your blog and in tutorial style (unless making the item is self explanatory).
5. For Home Decor and Crafts, Sewing, Cooking, please link projects up that are new to SNS and within 1 month old. The 3rd weekly themed link may have older posts and not brand new to SNS.
If you can't decide which category to enter yours in, please just pick ONE and go with it. It's all good!
Let's party!