~ Happy summer! ~
For this SNS event, this mom and son team have some weekend summertime plans and computer time will be minimum. However, I'm still happy to host and will peek in when I can. Enjoy the party!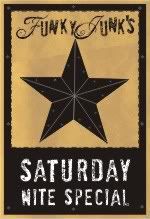 Intro
Welcome to Saturday Nite Special #41!
If you're new here, join in! There are three categories to link to. Home Decor as well as Crafts, Sewing, Recipes, plus the themed link! Check below for this weekend's theme.
Party starts Fri night and ends Sunday 11pm pacific, so you have all weekend to join!
I LOVE to highlight inspiring posts during the event on the sidebar, so make sure you check in several times over the weekend. You may be next. 🙂
~ This weekend's themed link ~

mantels
A fireplace is generally a major focal point to a room. So when a substantial mantel is staring back at you, it's fun to come up with different looks!
I have a couple of mantel tricks to share that seem to work with my beefy darker variety.
1. Let scale guide you.
My mantel is very beefy, so it requires some serious accessory weight to it.
But nearly all fireplaces need some visual height interest, so play around with mirrors, windows, shutters, pictures, etc. Bring in that one major impact first, then work around it.
2. Dark fireplace? Lighten it up with a mirror.
One trick I like to use with my particular mantel is the mirror. I've tried over and over to change it and put something else in it's place, but I keep finding the mirror really helps to illuminate an otherwise dark area. This old dresser mirror always promptly goes back up. 🙂
3. Add some safe illumination for a fun twist.
I've used mini lights year round to fireplace vignettes over time. You could say it's a safe version of candlelight and casts the coolest look in the evenings.
Don't be afraid to change out and try new things on your mantel. Customize it with the things you yourself love that work with your surroundings, stagger the height in your objects so you don't end up with just a parade of items, and enjoy!
What's your favorite thing to plunk on your own mantel? Feel free to link yours up in the 3rd themed linkup below!
~ Upcoming themed linkups ~
kitchen islands
old chairs
your fav project
front doors
There! Now you can plan some projects so you can join in easier! I'll post them in the order you see here.
What other themes would you like to see on SNS? Let me know in comments! 
And let's not forget, next week is…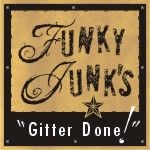 on Wed Aug 4th! Are you ready?!?
 ~ SNS blah blah linkup rules ~
1. Please link up your intended post, NOT your blog homepage url. (post, then click the title of your post, cut and paste that url)
2. Please put a link in your post that leads back to the party so others can see what's up! (scroll button on sidebar if you wish)
 3. This party is geared for DIY type projects we can all attempt to make ourselves. Items for sale may be linked up IF your entry is posted on your blog and in tutorial style (unless making the item is self explanatory).
5. For Home Decor and Crafts, Sewing, Cooking, please link projects up that are new to SNS and within 1 month old. The 3rd weekly themed link may have older posts and not brand new to SNS.
If you can't decide which category to enter yours in, please just pick ONE and go with it. It's all good!