A Pretty Life in the Suburbs


Welcome to Saturday Nite Special #78!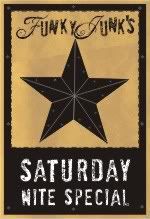 If you're new here, join in! There are three categories to link to. Home Decor as well as Crafts, Sewing, Recipes, plus the 3rd themed link up which stays open indefinitely. Check below for this weekend's theme.

Party starts Fri night and ends Sunday 11pm pacific, so you have all weekend to join!
I'll be featuring SNS highlights during the weekend on FJI Facebook, so join in and see what they're all saying about your stuff. 🙂
this weekend's theme
~ The Best of Easter ~
 The following links lead back to their original owners. If one of them is yours and you wish for your link to be removed, please let me know. 
So… I went out and hunted for the best of the best Easter projects. And naturally, I landed at Martha's house a few times.

Nothing spells Easter moreso than spring flowers in bloom.
Isn't this nest like basket the most amazing Easter vase? Love it!
What an adorable cake!
So simple yet soooo sweet.
Quick! Get out those white vintage Christmas trees! Stunning. The threaded eggs and carrots are a neat tutorial too.
Baby bird eggs! Way cute.
Oh goodness, these votives are too sweet! Full tutorial at the link.
But Martha isn't the only one belting out great Easter projects. Found around blogland…
This Easter egg paint chip garland is so cute! With an easy to follow tutorial.
I LOVE the rustic flair and organic quality to these clay pot nests! By All Things Heart and Home.
This Easter egg garland is stunning! The tone on tone hues blend so well, I'd be tempted to leave this up much longer than just Easter. By A Pretty Life in the Suburbs. 

Now it's your turn!
Join
The Best of Easter

Link up your favorite Easter project/recipe in this weekend's 3rd themed linkup.
(max – 2 per person please)
~ next up ~

farm tables – April 29


*the list is subject to change on occasion
Be sure to check the themed linkups master list to add your newest creations anytime. 
They're always open.
List HERE.
~ SNS blah blah linkup rules ~
 Has your link been removed? Please reread the rules and try again! 🙂
1. Please link up your intended post, NOT your blog homepage url. (post, then click the title of your post, then cut and paste that url)

 2. Please put a link in your post (button or text) that leads back to the party so others can see what's up. (see BUTTONS label under main blog header)
 3. This party is geared for DIY type projects we can all attempt to make ourselves. Items for sale may be linked up IF your entry is posted on your blog and in tutorial style.
4. For Home Decor and Crafts, Sewing, Cooking, please link projects up that are new to SNS and/or within 1 month old. Repeat linkups will be removed.
The 3rd weekly themed link may have older posts and not brand new to SNS and will remain open for your new additions at any time. Click HERE for the main list.
If you can't decide which category to enter yours in, please just pick ONE and go with it. It's all good!
 5. By linking up to SNS, you approve to being highlighted on FJI Facebook, added to the themed linkups and for possible future features on Funky Junk Interiors' blog without additional permission required unless your post states otherwise.
 Come on over and see if we're talking about you this weekend. 🙂
H a P p Y   e A s T e R   f R i E n D s !