Better Homes & Gardens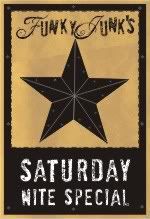 Welcome to Saturday Nite Special #98, the multi themed link party! 
 Home Decor
 Crafts, / Sewing / Recipes
Theme of the week
Every Fri 7pm  to Sunday 11 pm Pacific.
This weekend's theme:
~ license plates ~
I LOVE me some license plates! They're so graphically cool and add instant art to the smallest of areas.
And just when you thought one was cool enough….


… you come across a staircase like this!
And if these funky roofs didn't make you swoon….




Stress The Seams Etsy


… perhaps a house made completely out of plates is more for you.
I so want this clock.




Vintage in Retrospect


Way cool!
Or, cover a crate.
Or decorate a tree. Whoville junk style no less.
Love them but can't find them? Make one!



Want more? Click above to view my pinterest licence plate collection.


Have a neat license plate project to share? 
Link it up to this weekend's 3rd themed linkup!


~ next weekend's theme: ~
ultimate repurposes


and click here for the last voting poll results


Click HERE for the master themed linkups list. Add yours anytime!
~ SNS blah blah linkup rules ~
 1. DIY home projects only pretty please. Items for sale must be in tutorial form on your blog.
2. Please link back to the party (text or button) within your post. See BUTTONS under main blog header.
3. Only projects new to SNS please. The themed linkup is an exception.
4. By linking up here, you're cool with me featuring you with no additional permission required. Cuz I wanna make you a star. 🙂
Party highlights will be shared on FJI Facebook this weekend so come on over and see if we're talkin' about you. 🙂