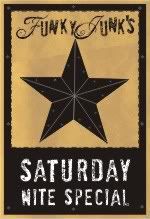 Intro
Welcome to Saturday Nite Special #36!
If you're new here, join in! There are three categories to link to. Home Decor as well as Crafts, Sewing, Recipes, plus the themed link! Check below for this weekend's theme.
Party starts Fri night and ends Sunday 11pm pacific, so you have all weekend to join!
I LOVE to highlight inspiring posts during the event on the sidebar, so make sure you check in several times over the weekend. You may be next. 🙂
~ This weekend's themed link ~

old doors
Old doors are really making their way into the DIY decor world in a big way. The addition of authentic rustic charm is one of their highest pulls.
One of the most creative and unique uses I've ever seen thus far is what Missy from The Little Green Bean did with her old door. It's now a lovely rustic daybed! I love the one of a kind added detail you see along the exposed edge.
And let's not overlook the beauty to using an old door for… an old door! Amy from WhisperWood Cottage utilizes a barn flat track for mounting this amazing door, resulting in a gorgeous room feature! Much more than just another closet door, wouldn't you say?
I only have one old door in my own home which is my bedroom headboard. Sorry I couldn't get creative with something new this round. I've been busy working on my Gitter Done project. It's a biggish one!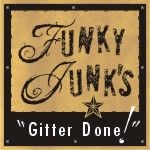 Tuesday July 7!
Will YOU be ready?!?  Read more about the event rules HERE.
Here's a sneak peek. That was mean wasn't it? 🙂
Remember to link up your OLD DOOR projects in the 3rd themed linkup below. Can't wait to see what you bring this weekend!
~ Upcoming themed linkups ~
garden features/art
drawers
rust
curb appeal
There! Now you can plan some projects so you can join in easier! I'll post them in the order you see here.
What other themes would you like to see on SNS? Let me know in comments! 
 ~ SNS blah blah linkup rules ~
1. Please link up your intended post, NOT your blog homepage url. (post, then click the title of your post, cut and paste that url)
2. Please put a link in your post that leads back to the party so others can see what's up! (scroll button on sidebar if you wish)
 3. This party is geared for DIY type projects we can all attempt to make ourselves. Items for sale may be linked up IF your entry is posted on your blog and in tutorial style (unless making the item is self explanatory).
5. For Home Decor and Crafts, Sewing, Cooking, please link projects up that are new to SNS and within 1 month old. The 3rd weekly themed link may have older posts and not brand new to SNS.
If you can't decide which category to enter yours in, please just pick ONE and go with it. It's all good!
Happy summer!