How to build a reclaimed wood picket toolbox planter
.
Welcome to Saturday Nite Special #84
Theme – your homemade toolboxes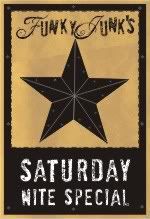 If you're new here, join in! There are three categories to link to. Home Decor as well as Crafts, Sewing, Recipes, plus the 3rd themed link up which stays open indefinitely. Check below for this weekend's theme.
Party starts Fri night and ends Sunday 11pm pacific.
This weekend's theme:
~ homemade toolboxes ~

Why I love toolboxes
.
I personally love collecting antique toolboxes of all kinds, whether it be rusty metal, or a quaint homespun one out of wood.
They can just be used for so many things! Planters, organizing your home decor, etc.
Here's a collection of all my toolbox posts HERE
Pretty limitless, right?!
But did you know it's super easy to build a wooden toolbox yourself?
This post is going to share how I built an entire toolbox with 1 long picket board plus a twisty branch… with a toolbox link up below to see many others! Fun!
Anyway, this reclaimed wood picket toolbox planter is perfect for beginner builders as it couldn't be simpler to do.
Here's how…
This post contains some affiliate links in which I earn a small percentage if you purchase anything through these links, at no extra cost to you. Thank-you for helping to support my blog!
How to build a reclaimed wood picket toolbox planter
.
Supplies I used:
.
1 long authentic reclaimed wood picket plank from a fence. (measured approx 5.5″ wide x 5′ long. (front / back / sides)
1 same sized board unpainted. (for the bottom)
1 twisty branch
Cordless drill and screws
Flowers picked from the yard (or you can use faux flowers)
Mason jars to hold water
How-to:
.
1. Using one long board (or boards of all the same width:)
Cut a bottom and two sides to the identical length.
Cut two sides and angle both tops like a picket at a 45 degree angle.
2. Dry-fit them to make sure cuts are accurate.
3. Predrill holes, then use screws to join all the wood pieces together.
4. Select a branch of choice that exceeds the total width of your toolbox.
5. If branch is small enough, drill two small holes into both sides, then insert the branch.
6. If branch is thick, hold the branch how it will sit on the toolbox, then mark where to make the straight cuts.
Cut both sides, and attach with screws from the outside of the sides.



7. Place jars of water inside the toolbox, then fill up with fresh cut flowers of choice and cover the jars with spanish moss.
Or use the picket toolbox for home decor to store anything desired!
Isn't the moss pretty hanging slightly over the sides?
The finished toolbox
.
I've styled my toolbox with fresh cut perennial flowers from the garden. Isn't it pretty? And easy to change out as desired too!
And no need to water. They're already getting watered! Right, Teddy?
I personally love how this wiggly branch travels over the flowers then back down again.
Pretty sweet, right? And simple too!
BIG impact for one little space!
Think you'll try building one too?
For the entire Toolbox Workshop:
Part 1 – inspiration
Part 2 – how to build one
Check out this adorable mini toolbox HERE

Here's a collection of all my toolbox posts HERE
.
View additional toolboxes below!
.