When my mom passed away a year ago, Marian aka Miss Mustard Seed and her lovely mom Kim sent me this gorgeous bouquet of roses.
Right before the roses bit the dust, I hung them upside down to preserve them and enjoyed them in this very spot for a long long time.
(how I preserve real flowers is HERE)
However, over time, they started to just get tired, so I took them down.  I placed them on my bedroom TV top instead.
And then they just got dusty and I felt perhaps it was the end of their time.
But their dried appearance stopped me. They really were still gorgeous in their own right. The roses took on a paper crepe texture, wearing the loveliest weathered hue and the leaves were beautifully shaped. So, I tried them out with a new look instead.
Remember the cute $5 mini shutter I found during my birthday junkin' day?
How sweet is this?
The shutter is just the cutest thing ever and created a perfect base/tray for this centerpiece.
Check out the faded charm to these rosebuds. So many soft blended tones!
The leaves are truly amazing. 
They are in perfect shape, super thick and held onto the most graceful curves.
The cute enamel jug is from my recent trip to Ikea. 
I meant to take a hammer to it to bang off some paint… maybe I still will. 🙂
Here is a bit more layering with a touch of galvanized metal. 
(I'm told it's a pizza pan!)
But I think I prefer it just like this the best.
Marian and Kim, I still love my flowers. Maybe even more now! 
Wonder what's next for them? 🙂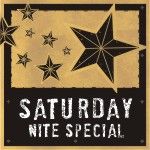 I'm linking this up to SNS's themed shutter linkup.  Have you checked it out lately? Just for fun, here's the shutter portion again. If you have any new shutter project to add, please do!
 
And be sure to check the master list from time to time to see what else you can add to the vault. 🙂
(themed linkup button is located on the sidebar)