me – "I wanna make a Canadian flag out of this pallet."
son – "Why?!?"
me – "Because my party is patriotic themed this weekend. Grandma had flags all over so we need one too. But I don't want this big huge red and white thing on the mantel…"
I had big plans. I was gonna make me a wood and black Canadian flag. And have every one of you wishing you were a Canadian. I could vision all of you humming our anthem and running out for farmer jackets after this blockbuster. This was gonna be BIG.

Please. Someone remind me to get a real sander. This clamp and sand variety flips these things off like my dog sheds hair.
Tool sponsors would be wise to contact me. I can't stop sanding these things it appears…
My decal/stencil worked!
(I made the decal myself on my sign making apparatus. I'm not selling cut decals at this time)

Brilliant, right?
Not really. But I tried it anyway. Here and there and everywhere. And hated it. It reminded me of someone painting their own car with a sloppy paint brush. During a dirt storm. In the dark. With their eyes closed. It depressed me on the mantel and was even too… whatever for my son's room.
me – "Why isn't this working?!?"
son – "Mom, it looks like the dark side of Canada."
Oh. That's why.
Well, I'll have you know, I shall have no pallet do me in! So I messed up made up my bed with my new sheets I haven't shown you yet and got to work.
The new look is a crisp splash of creams, tans and blues….
… because of the cute sheets I scooped up for $5.
So… can that ugly pallet look nice with all this fluff?
Sure… if you cover most of it up. 🙂

Hoity toity design talk…
"The depth from the feline tone aids to marry the rustic flag accents, anchoring the room so the components don't have a tendency to float within all the dreamlike features."
Are ya buyin' it?
Awww… look. A message… (I swear it was there)
And a little Jeanne Oliver handbag on a sawhorse just sweetens the deal, doncha think?
My new messy bedroom gone to the dark side. Of Canada.
"Teddy! Are ya buyin' it?"
I think Canada just froze over.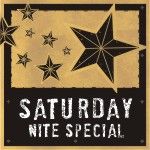 Linking to where the GOOD patriotic projects are HERE.
Join Funky Junk in these other fun locations!