Well, I didn't make it to the final two in the contest.
But it's ok. The two gals still in the running deserve to be where they are so kudos to them! I'm pretty proud to have had the opportunity to hang in there as long as I did!
I'm going to do a post about my experience about So You Think soon, however for now, here's the last submission for this contest, even though I'm no longer in. This one is special to me as you'll soon see why. Enjoy. 🙂
When you think of a tablescape, in most cases it's about what's used on top of your table. It's my feeling a tablescape can equally be about your chosen environment and perhaps even the tabletop itself.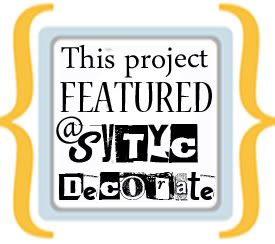 This farm sign is very familiar to me. I grew up with this planted in my front yard for many years, and to me, it speaks of all things comfort and home. It's also beautiful. And I was excited to find a special way to honor it coming home to live with me recently, thanks to So You Think – Tablescape Edition!
Gathering inspiration from the amazing sign tones, my casual outdoor tablescape all came together. Lavish porcelain and rich silverware need not apply here. 🙂
This tablescape is all about memories from living on the farm. The dishes are a casual mix and match of whites collected over time.
The authentic cow tags that label each place setting are adorned with a touch of nature, little cowbell and hay like raffia.
The silverware is the exact eclectic mix you'd find in the farmhouse kitchen.
The placemats are simply cut plywood blanks.
And the napkins are charming, old style hand stitched tea towels found in my Mom's linen closet.
The centerpiece speaks of nature, galvanized farm goodness and twinkling flames, placed on a wooden shutter. Not to mention, finding encased candle lanterns are a total bonus for the drafty outdoors!
Add a little fireside ambiance, farm style…
… and a pretty view…
… and you have a farm inspired whimsical tablescape that will no doubt bring about many smiles and memories as days go by. The only thing that's left to do is pass the pizza! 🙂
Below is a slideshow, paying true homage to the entire meaning behind this cozy little farmscape. I hope you enjoy it. 🙂
Funky Junk's 'A tablescape of memories' from Funky Junk Donna on Vimeo.
(Edited to add: My mom had just passed away in March so that's why this video touched alot of viewers)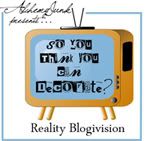 Thank-you Stephanie, for this amazing experience, to the girls that I teamed up with for your support, as well as all of you, for your kudos and thumbs up along the way. I really had a wonderful time. 🙂